2023 Professional Keystone Media Award Winners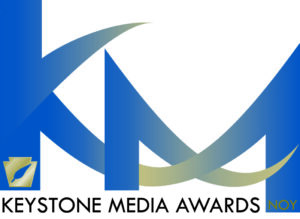 The Keystone Media Awards reinforce excellence by individuals in the news media profession, by recognizing journalism that consistently provides relevance, integrity, and initiative in serving readers and audiences, and faithfully fulfills its First Amendment rights/responsibilities. Further, the Keystone Media Awards stimulate journalists to improve their craft and ultimately improve their community.  Learn more about the Professional Keystone Media Awards.
The PNA Foundation is happy to announce the results of the 2023 Keystone Media Awards. Hundreds of journalists are recognized for their tireless and outstanding efforts. Earlier this year, 2,623 entries were received from 139 Pennsylvania news organizations. Entries – in 53 regular categories and 12 specialty categories across seven circulation and four broadcast divisions – were judged by journalists in Michigan.
---
Congratulations to the 2023 Professional Keystone Media Awards Winners!
Awards will be presented during the Keystone Media Awards Luncheon on Wednesday, November 1, 2023, beginning at 12 noon, in conjunction with the News Media Business Summit at the Sheraton Hershey Harrisburg Hotel, located at 4650 Lindle Road, Harrisburg, PA  17111. Registration details coming soon!
2023 Sweepstakes Winners 

Division I – Pittsburgh Post-Gazette
Division II – The Times-Tribune

, Scranton

Division III – York Daily Record
Division IV – The Sentinel

, Carlisle

Division V – TheBurg

, Harrisburg

Division VI – Bethlehem Press
Division VII – Lancaster Farming
2023 Outstanding News Operation (Broadcast) Winners

TVI – WTAE-TV, Pittsburgh
TVII – WGAL-TV, Lancaster
RadioI – WHYY-FM, Philadelphia
RadioII – WDIY-FM, Allentown
---
Questions? Email the PNA Foundation or phone (717) 703-3003.