G. Richard Dew Award for Journalistic Service
G. Richard Dew Award for Journalistic Service
Date
Contest opens November 2019; Awards presented May 2020
Email
foundation@pa-news.org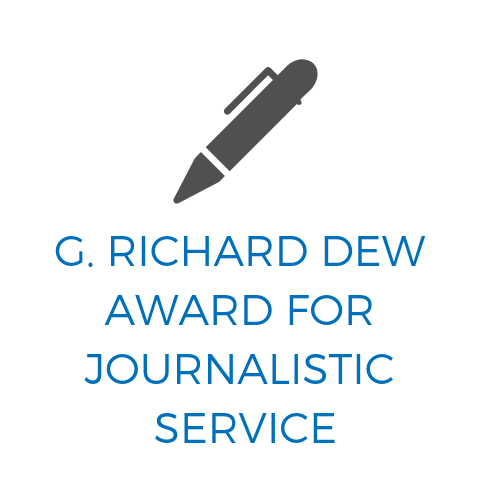 Check back in November for contest rules!
Congratulations to the 2019 G. Richard Dew Award winner, York Daily Record/Sunday News!  See the Press Release.
The G. Richard Dew Award, the PNA's most prestigious honor for outstanding journalism, was established in memory of G. Richard Dew, former general manager of PNA (then named PNPA) and former executive director of the Pennsylvania Society of News Editors (PSNE).
This award is given to an individual or organization that has made an outstanding contribution to the community or state through an article or series of articles published in print and/or online, that demonstrate:
Improvement in the quality of community life
Enhancement of public understanding of the role of the news media
Journalistic responsiveness to matters of public interest
View the other NOY Specialty Contests: