Public Notice Journalism Award (Keystone Media Awards)
Public Notice Journalism Award (Keystone Media Awards)
Email
foundation@pa-news.org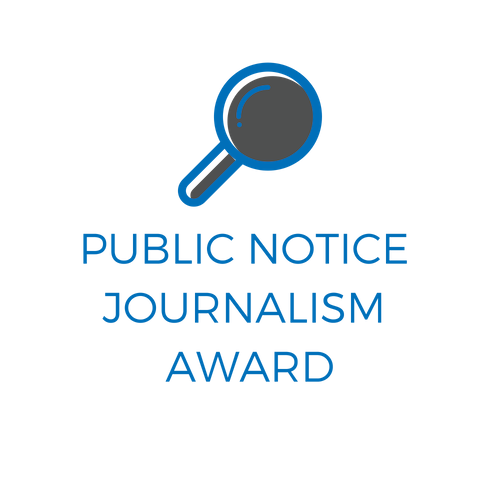 This award recognizes excellence in journalism that draws reader attention to public notices.
For purposes of this award, newspaper public notices are defined as those announcements or disclosures the law requires a private party or government entity to publish in or through a statutorily qualified newspaper. Stories must cite the public notice requirement and refer readers to the publication in which it appeared. Online references must include links. If the notice requirement was not met or was deficient, story must explain how and why notice was deficient. Stories may have been published in print or digitally or both.  PDF copies may be provided and/or working links to the stories. Include a short cover letter introducing the story and/or stories being submitted.
Congratulations to Jim Lockwood (The Times-Tribune, Scranton), winner of the 2020 Public Notice Journalism Award!
This contest is a category within the Keystone Media Awards.
*Due to the ongoing COVID-19 crisis, the May 30 Keystone Media Awards Celebration has been canceled.  The PNA Foundation is reviewing alternative ways of recognizing and celebrating the outstanding efforts of professional PA journalists.  More information will be available in the coming months.  Thank you for your patience and understanding as we work through these changes that are affecting all aspects of our lives.
Winning entry will be entered into the national competition to vie for the national award of $500, in conjunction with the Public Notice Resource Center. Presentation of national winner will be made at a recognized national association event.
Questions? Email the PNA Foundation or phone (717) 703-3003.