Stop Cyberbullying Editorial Contest
Stop Cyberbullying Editorial Contest
Email
foundation@pa-news.org
WRITE A WRONG! High school students can be recognized for their writing and/or video creativity.  And, make the digital world safer for everyone.
The PNA Foundation and Pennsylvania's newspapers, along with AT&T, are collaborating to host a statewide "Stop Cyberbullying" editorial writing and video contest to raise awareness about the dangers of cyberbullying.
The 2022 contest was open to all Pennsylvania high school students and offers a $500 prize for the written column or editorial video that best explains "Why cyberbullying is dangerous and should not be tolerated." At the judges' discretion, additional second and third place awards of $250 and $150, respectively, may be presented.
Check back in the fall for our 2023 contest rules!
---
Congratulations to the
2022 Stop Cyberbullying Contest Winners!
Read our Stop Cyberbullying Press Release.
First Place
Mattea McIntyre, Greater Latrobe High School
View Mattea's entry
Second Place
Emily Myers, Neshaminy High School
View Emily's entry
Third Place
Zaine Eback, Saegertown High School
View Zaine's entry
---
According to DoSomething.org, about 37 percent of young people between the ages of 12 and 17 have been bullied online and 30 percent have had it happen more than once. 95 percent of teens in the U.S. are online with a mobile device, making it the most common medium for cyberbullying.
Recognizing that online safety is needed for all, this contest encourages positive change.  Social media can be productive and helpful.  But, words must be chosen wisely and with respect and compassion.
---
Questions? Email the PNA Foundation or phone 717-703-3003.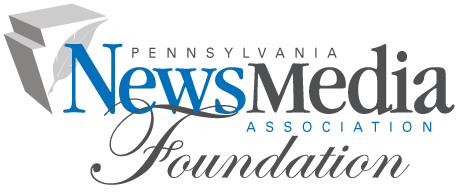 Stop Cyberbullying Rules
Stop Cyberbullying Entry Form
---
Hold a "Stop Cyberbullying" contest
We are asking PNA members to hold local contests, with a monetary or other prize of their choosing, to encourage high school students to write a column or editorial about the dangers of cyber bullying.
---
High School Students: Enter the contest for a chance to win $500!
Check with your local news media company to see if they are holding a local contest.  If they are not holding a contest in your area, you may enter directly through the PNA Foundation.
---
Past Stop Cyberbullying Winners
---
Be sure to check out the details about the It Can Wait Editorial Contest, too!