COVID-19 Email Marketing Latest Trends: Empathetic and "Goodwill" Messaging
COVID-19 Email Marketing Latest Trends: Empathetic and "Goodwill" Messaging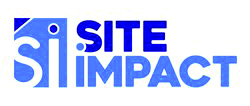 Pennsylvania NewsMedia Association (PNA) Affiliate Member, Site Impact, has collected and shared examples of the common messaging top verticals are using as they turn to email marketing to stay relevant during the COVID-19 situation.
Automotive
0% APR Financing for 84 months
Deferred payments for 90-120 days
Pick up and drop off accommodations for both SALES and SERVICES.
Restaurants
Informative/community emails about how they're prepping/handling COVID-19
Delivery or Curbside Pickup Options
Gift Card sales to use at a later date
Home Services
Deferred payments for services such as HVAC, plumbing, etc.
Home repair/upgrades with special financing options available
Pest control, lawn care, and outdoor home services
Online Events / Webinars
Physical events that are getting canceled are turning to web conferences instead
Webinars on coronavirus and how it will affect the community/businesses
Retailers
Informative/community emails about how they're prepping/handling COVID-19
Adjusted store hours
Focus on online sales/delivery options
News / Media
Using email as an alternative to print ads to save on print/postage costs
Reaching a new audience to increase visitors to the newspaper about coronavirus updates
Health Services
General information on coronavirus and how to stop the spread of disease
Special offers/coupons for services now available
Telehealth/virtual screening options
Online Education
Children's education options for the kids who now must stay at home
Colleges turning more of their normal classes into online classes
Recruitment
Virtual career fairs
Highlights of benefits for open positions
Real Estate
Special financing and small down payment offers
Low mortgage rates
Virtual Tours
Financial
Empathetic messaging offering help
Free checking offers
Cash Back and rewards programs
If the advertising team at your news media organization needs help coming up with ideas to best serve your advertisers, or if you'd like to jump on a call to brainstorm, contact Site Impact.