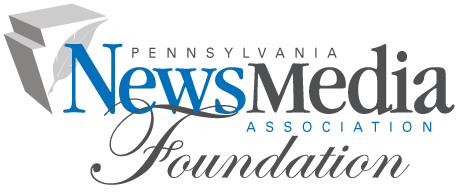 With another year of pandemic restrictions and the loss of our fundraising events, the PNA Foundation raised money through an online raffle. The kind support and donations of PNA members and friends is more important than ever.
Thank you to everyone who showed their love for the PNA Foundation by purchasing tickets in 2021.  More than 45 people purchased nearly 500 tickets bringing in $4,980.  All proceeds support the Foundation's webinars, contests, grant programs and student projects, continuing our mission. Tickets were pulled virtually on Thursday, December 2, during the PNA Foundation Board of Trustees Meeting.
Congratulations to our 2021 winners:
Grand Prize $2,000 – Joe Wingert, Bucks County Herald, Lahaska
Second Prize $500 – Harry Hartman, Gettysburg Times
Third Prize $250 Visa Gift Card – Ron Vodenichar, Butler Eagle
Additional prizes were awarded to:
Jennifer Bertetto, Trib Total Media — $25 Dunkin Donuts and $25 Starbucks gift cards
Gary Owen, Muller Martini Corp. — $25 Dunkin Donuts gift card
Bill Lynett, Times-Shamrock Communications — $25 Amazon gift card
Dave Martens, The York Dispatch — $25 Starbucks gift card
George Lynett Jr., Times-Shamrock Communications — $25 AMEX gift card
Melissa Melewsky, PNA — $25 AMEX gift card
---
The mission of the PNA Foundation is to provide training and resources to PNA members, to develop the next generation of readers and journalists, and to educate the public on the importance of the First Amendment and the role of a free press. 
---
The official registration and financial information of the Pennsylvania NewsMedia Association Foundation may be obtained from the Pennsylvania Department of State by calling toll free, within Pennsylvania, 1-800-732-0999. Registration does not imply endorsement.