Foundation of Real News Ad Campaign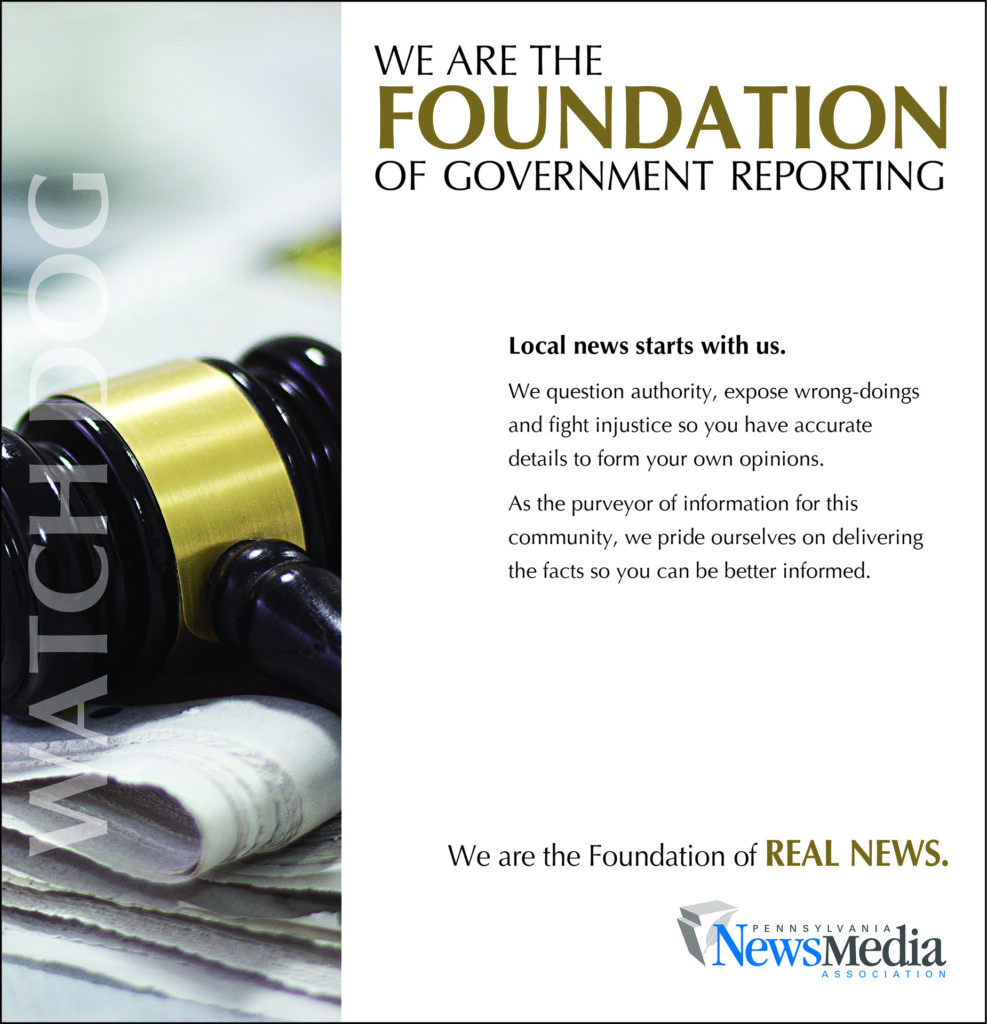 In celebration of National Newspaper Week, October 6-12, the Pennsylvania NewsMedia Association has developed a marketing campaign to demonstrate that newspapers are the foundation of real news. From reporting on current events and local politics, to community happenings, graduations, sports victories and personal achievements, local newspapers are the eyes and ears of the community.
The campaign materials include a series of print and digital ads, and a corresponding editorial from PNA President Brad Simpson.
Please help us to remind readers about the important impact newspapers have on their local communities by running these materials in your print and digital products.
If you have any questions about this campaign, please contact Jane Hungarter, Director of Marketing, by phone (717-703-3041) or email.
To access the campaign, please complete the form below.