GivingTuesday for Pennsylvania Newspapers
GivingTuesday began in 2012 to encourage generosity and good deeds and has grown into a worldwide movement.
This year's GivingTuesday is Nov. 28 and the Pennsylvania NewsMedia Association has created a series of ads that member newspapers can run to encourage their community to support local journalism on GivingTuesday 2023.
The package includes:
Custom ads: Use these ads if your news organization is participating in GivingTuesday. They include a blank space where news organizations can drop in their logo and donation/subscription information.
PNA ads: If your news organization is not participating, you are welcome to run these ads on behalf of the Pennsylvania NewsMedia Association Foundation.
Digital ads: This 300×250 ad can be linked to either your organization donation or subscription web page or the PNA Foundation donation page – panewsmedia.org/donate-now.
Customizable
for your organization
Support
the PNA Foundation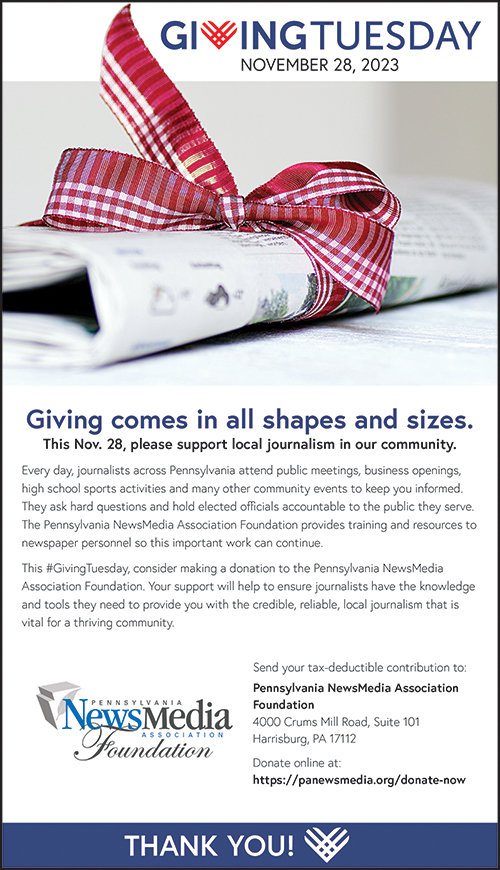 Digital
Ads