Legal Hotline: Hemp and CBD Ads 2020
Legal Hotline: Hemp and CBD Ads 2020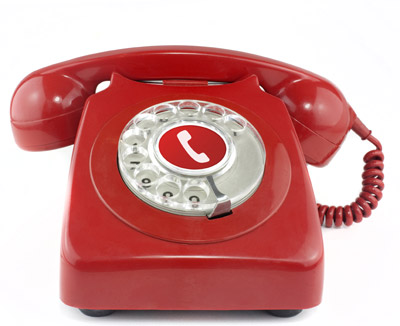 Q: Can we run ads for hemp and related products like CBD supplements and food additives? If so, are there any laws or regulations that we should consider?
A: The law is unsettled at this point, and there are many unanswered questions about how and whether hemp and CBD products can be sold and marketed. Hemp and CBD advertising is legal in some circumstances, but the ads must comply with guidance issued by the Food and Drug Administration.
Industrial hemp and its derivative products, including CBD, were legalized nationwide as part of the Farm Bill passed by Congress in 2018. Pennsylvania's Department of Agriculture has also administered an industrial hemp program for several years to assist research and development of the crop and its derivative products in the Commonwealth. However, it is important to remember that Congress was careful to reiterate in the Farm Bill that the Food and Drug Administration (FDA) has regulatory control over hemp and its derivative products like CBD and can control how the products are marketed and sold in interstate commerce. The FDA held a public meeting in 2019 and solicited public comments to address this issue and begin the regulatory process for governing CBD products as dietary supplements. The FDA's position under current law and regulations is addressed below.
The FDA has stated that hemp and its derivative products, like CBD, will be regulated the same as any other FDA-regulated product, meaning they're subject to the same authorities and requirements as FDA-regulated products containing any other substance. The FDA has stated that CBD products cannot be sold or marketed as dietary supplements because they do not meet the definition of "dietary supplement" under federal law. CBD products marketed for use in the diagnosis, cure, mitigation, treatment or prevention of diseases are considered new drugs and must go through the FDA drug approval process before they are marketed. The FDA has approved only one CBD-related drug: Epidiolex, for treatment of epilepsy. Selling unapproved products with unsubstantiated therapeutic claims violates the federal Foods, Drug and Cosmetic Act (FD&C Act). Advertising these products with their associated therapeutic claims could violate state and federal consumer protection laws that prohibit false, misleading and deceptive advertising, and the FDA has sent warning letters to manufacturers warning of federal prosecution.
The FDA also takes the position that CBD products cannot be sold or marketed as a food additive for human or pet consumption unless the products are approved under the FDA's regulatory process. At this point in time, the FDA has not approved any regulations permitting CBD products to be as a food additive although this may change as the regulatory process moves forward.
With regard to CBD cosmetic products, the FDA takes the position that cosmetics products and ingredients are not generally subject to premarket approval by FDA, and as such, cosmetic products containing CBD can be sold and marketed as long as they are not adulterated or misbranded in any way. A "cosmetic product" is defined as "(1) articles intended to be rubbed, poured, sprinkled, or sprayed on, introduced into, or otherwise applied to the human body or any part thereof for cleansing, beautifying, promoting attractiveness, or altering the appearance, and (2) articles intended for use as a component of any such articles; except that such term shall not include soap."
The FDA has approved several hemp products as "generally recognized as safe" and thus these products may be sold and marketed. These products are: hulled hemp seed, hemp seed protein powder, and hemp seed oil.
The FDA has signaled that it does not have the resources to aggressively enforce its regulatory oversight over the proliferation of CDB products on the market, but it is clear that the FDA is monitoring the products and taking enforcement steps leading up to potential prosecution for violations of the law. The FDA sent three warning letters in April to CBD manufacturers that marketed their products with various health-related claims including treatment or cure of various cancers, Alzheimer's disease, fibromyalgia, as well as treatment or cures for Lou Gherig's disease and Parkinson's disease. The FDA considers these claims to be deceptive advertising under federal law and a violation of the FD&C Act.
Publishers can be held liable under state and federal consumer protection laws for publishing false, deceptive or misleading advertising. With that in mind, the PNA warns members that publishing ads for hemp and CBD products making health-related claims or as food additives carry risk, with the highest risk associated with ads that market the products as a cure or treatment for serious illnesses and diseases.  Advertising the general availability and pricing of hemp and CBD products is low risk.  Advertising hemp and CBD products as a "cosmetic product" is generally permissible, and ads for hulled hemp seed, hemp seed protein powder and hemp seed oil are also legal.
It is important to note, industrial hemp and its derivative products are not marijuana, which is still considered an illegal narcotic under state and federal law and should not be advertised in your publication. The Farm Bill only legalized hemp products that contain less than .3 percent THC, the psychotropic component of the cannabis plant. Any cannabis plant or product that contains more than 0.3 percent THC will still be considered marijuana under federal law. It is also important to distinguish industrial hemp and its related products from medical marijuana, which was approved for specific medical uses in 2016. Medical marijuana's growth, sale, use, and marketing was approved under Pennsylvania's Medical Marijuana Act, and advertising under this law is heavily regulated by state law and generally requires approval from the Pennsylvania Department of Health. You can read PNA's advice on medical marijuana advertising here.
PNA will continue to monitor this issue at the state and federal level and keep members apprised of the FDA's regulatory process as it moves forward.
As always, this is not intended to be, nor should it be construed as, legal advice. Please contact your news organization's private attorney or the PNA Legal Hotline at (717) 703-3080 with questions.