Leading Local: The Media's Impact on Diversity, Inclusion and Equity series

Sponsored from the Calkins Foundation, the PNA Foundation's Leading Local: The Media's Impact on Diversity, Inclusion and Equity is a series of webinars focusing on systemic racism and bias and how news media companies in Pennsylvania can combat it. Sessions will help publishers, editors, reporters, ad directors, HR managers and other leaders to address hiring, news coverage, advertising. product design and audience engagement in order to recognize, improve and impact diversity, inclusivity and equity.
The PNA Foundation is able to offer these sessions at no cost for PNA members as well as to any members of press or news associations across the country.  If you missed a session and are interested in obtaining the recording, please email the PNA Foundation.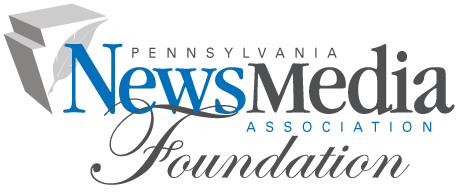 ---
Leading Local:  The Media's Impact on Diversity, Inclusion and Equity schedule:
Tuesday, March 30, 2021, 12 p.m.
Respect at Work: Building a Culture of Respect
Harassment in the workplace is a serious and widespread problem. Respect at Work™ is designed to provide a holistic approach to creating workplace cultures where all employees are valued. Focusing on core tenets of safety, equality, and respect, this training invites participants to explore ways to prevent and respond to disrespectful behavior in their workplaces.
Friday, May 21, 2021, 11 a.m.
Amplifying Diverse Voices in Your Coverage and Newsroom
From small to large newsrooms, diversity, equity and inclusion are being successfully addressed.  Whether it's been done by focusing on particular audiences, establishing a database of diverse sources, creating different language editions, hiring a more diverse staff or reporting on certain topics, how have they moved forward?  We'll learn the paths – from baby steps to leaps – that have made a difference, grown readership and amplified diverse voices.
Friday, June 18, 2021, 12 p.m.
Ten Steps to More Inclusive Reporting
Explore ten steps that you and your newsroom can take to produce more diverse, equitable and inclusive reporting.  This session features a Reynolds Journalism Institute Fellows project completed by Melba Newsome, RJI Fellows Class of 2020-21. Using research and findings from her fellowship, Newsome will outline the necessary steps and lead participants through an evaluation of published journalism for diversity and inclusive reporting. From common challenges to rethinking the whys and wheres of diverse sources to understanding and overcoming barriers, Newsome details what you can do to be more inclusive storytellers.
Thursday, August 12, 2021, 12 p.m.
Seeing the Whole Community: Diversity and Inclusivity through Design
Communities, readers and audiences want to see themselves reflected in your local news coverage.  Not just through words and stories, but also through the visuals, photos, art and designs in your various print and digital products.  Doing so requires you to look, listen and learn.
This session will help editors and reporters visually cover their whole community.  Topics include visual inclusion, intention and diversity as well as making tough visual calls.
Thursday, October 8, 2021, 12 p.m.
Community Engagement: Creating A Successful Spanish-Language Section
Be a voice.  Recognize and reach more readers and increase engagement in your community by creating Spanish-language products.
Originally designed to be a four-month, Facebook-funded project examining COVID-19's impact on the Latinx population of rural Chatham County, North Carolina, La Voz evolved into an ongoing project.  Now, 14 months later, La Voz de Chatham provides Latinx-focused news and information through a variety of platforms, including their legacy print newspaper, English and Spanish web and social media platforms and a quarterly Spanish-language print product.