Legal Hotline: CAN-SPAM Act
Legal Hotline: CAN-SPAM Act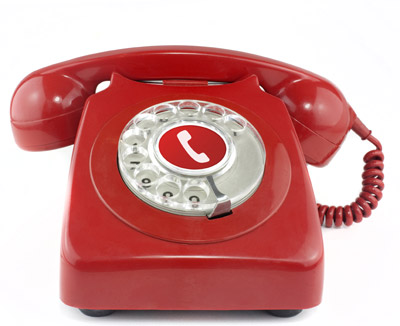 Q: We would like to market our printed and online products via email.  Is there a "Do Not Email" law that prohibits marketing emails?
A: There is no "Do Not Email" law, but the CAN-SPAM Act requires businesses to follow a set of rules when sending email for commercial purposes.
The CAN-SPAM Act, 15 U.S.C. §7704, governs email sent for commercial purposes.  The law and its corresponding regulations define basic legal principles that differentiate between legal and illegal commercial email and classify conduct that constitutes "unfair or deceptive acts or practices" that are subject to enforcement action by the Federal Trade Commission ("FTC"), and other Federal agencies.
Emails sent to market a news organization's products or services are covered by the CAN-SPAM Act and must comply with the law. Each separate email in violation of the CAN-SPAM Act is subject to penalties of up to $16,000 in civil fines, and the law also carries potential criminal penalties including fines, fees and imprisonment for up to 5 years.
The law does not apply to "transactional" and "relationship" emails. The primary purpose of an email is transactional or relationship if it consists only of content that:
facilitates or confirms a commercial transaction that the recipient already has agreed to;
gives warranty, recall, safety, or security information about a product or service;
gives information about a change in terms or features or account balance information regarding a membership, subscription, account, loan or other ongoing commercial relationship;
provides information about an employment relationship or employee benefits; or
delivers goods or services as part of a transaction that the recipient already has agreed to.
Sometimes an email contains both commercial as well as transactional or relationship information. In those cases, the email must comply with the CAN-SPAM Act if its primary purpose is commercial. The main factors to consider when determining the primary purpose are the content of the header and subject line, and the first issue addressed in the body of the email. If those aspects of the email are directed at a commercial purpose, the email is subject to the CAN-SPAM act.
The CAN-SPAM Act prohibits:
False or misleading header information. The  "From," "To," "Reply-To," and routing information – including the originating domain name and email address – must be accurate and identify the sender.
Deceptive subject lines. The subject line must accurately reflect the content of the message.
The CAN-SPAM Act requires:
Identify the message as an ad. The email must clearly and conspicuously disclose that the message is an advertisement.
Location information. The email must include your physical postal address.
Opt out information. The email must include a clear and conspicuous opt out notice. The opt out notice should include a return email address or another simple, online method to opt out.
Honor opt-out requests promptly. The opt-out mechanism offered must be able to process opt-out requests for at least 30 days after the message is sent, and opt-out requests must be honored within 10 business days. Once an opt out has been received, the email address cannot be sold or transferred.
Monitor marketing companies working on your behalf. Your news organization is liable for the conduct of marketers working on your behalf who send commercial email messages.
In accordance with the Act, the Federal Communications Commission (FCC) has also promulgated regulations that prohibit sending commercial messages to certain e-mail addresses provided by wireless carriers specifically for mobile messaging services.  This service sends messages directly to a wireless device from a wireless carrier.  In order to send commercial messages to this type of email address, the sender must obtain express prior authorization from the recipient, orally or in writing. Emails sent to domain names such as "gmail.com," "hotmail.com," or other web-based email service providers do not fall under this rule.  The FCC maintains guidance on this rule here and a list of domain names for wireless messaging services that trigger the FCC regulations here.
The FTC has a number of resources on the CAN-SPAM Act available online, including a guide for businesses and FAQs on the topic.
As always, this is not intended to be, nor should it be construed as, legal advice.  Please contact your private attorney or the PNA Legal Hotline with questions at (717) 703-3080.