Legal Hotline: Contest Guidelines
Legal Hotline: Contest Guidelines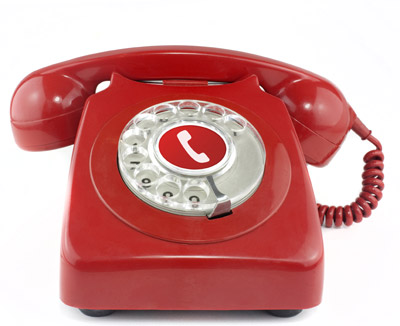 Q: We are considering running a contest to promote readership. What are the legal issues surrounding contests?
A: Every promotion is different. Because the field of sweepstakes/contests is a complicated (and constantly evolving) area of the law, it is beyond the scope of the legal hotline for us to give you a firm legal opinion about the legality of a particular sweepstakes/contest. For that reason, we strongly encourage you to contact your news organization's lawyer once you have finalized your plans and before you implement your promotion.
That being said, the following are some general guidelines that we have put together regarding news organization contests.
Sweepstakes Rules
As a general rule, one promoting a sweepstakes should develop contest rules and make them available to any individual who requests to see them. You should publish at least basic information about the rules in ads promoting the contest. At a minimum, the rules should set forth the rules and conditions of the contest, explain who is eligible to play (e.g., 18 and over), explain that no purchase is necessary to win – and that a purchase does not increase an individual's chances of winning, explain how individuals can participate without making a purchase, set forth the odds of winning (or explain that they are dependent upon the number of entries received), set the beginning and end dates of the promotion, identify the prize, etc. With respect to an online sweepstakes, the rules should also make it clear who is eligible to participate (due to varying state and international laws regarding sweepstakes, you may want to restrict access to residents of certain states only).
Lottery Law
Any promotion also raises issues relating to state lottery laws. Under Pennsylvania law, a person is guilty of a misdemeanor of the first degree if he sets up or maintains any lottery. In order to constitute an unlawful lottery, a game must have three elements: 1) chance; 2) a prize; and 3) consideration. Most promotions of this nature contain the first two elements (chance and prize). If this is true of yours, you must ensure that yours does not require "consideration" to participate in order to avoid violating the lottery laws. There are a number of cases dealing with the issue of what constitutes "consideration". For example, charging someone a fee to play would be consideration or requiring a purchase for a chance to win would also be consideration. Less obviously, there can also be consideration when a participant is required to spend time and/or effort to participate in the game. Generally, nominal effort is not considered to be consideration. As the amount of effort required increases, the risk increases that the game involves "consideration."
Internet-Specific Issues
As everyone knows, the Internet can be accessed globally. As a result, there are various state and international laws that could come into play in doing any internet promotion. You may want to restrict entry to individuals from certain states. You should talk to your lawyer about whether and how to restrict entry in this way. PNA has not done significant research regarding other states' (or countries') laws, although it is clear that Florida and New York impose additional requirements on contests and sweepstakes.
In addition to statutes that regulate contests, a sponsor may have to comply with the Children's Online Privacy Protection Rule (COPPA) if a sweepstakes is promoted online. For companies that market products and services to children, COPPA generally requires that website operators provide notice of their privacy practices to, and obtain verifiable consent from, parents before collecting personal information from children under thirteen. "Personal information" includes first and last names, home and email addresses, telephone numbers, and social security numbers. Limiting contest participation to individuals 18 and older and refraining from marketing to children would help alleviate potential COPPA issues.
Telemarketing
If any of your marketing efforts include telemarketing, there are both state and federal telemarketing laws that must be considered and followed. These require, among other things, additional, specific disclosures to consumers.
Other Laws
To the extent that you or participants use the U.S. mail to send information relating to your contest, there are additional federal laws that are implicated. The federal Deceptive Mail Prevention and Enforcement Act and Postal Regulations impose a number of disclosure and other requirements on contests and sweepstakes that are sent through the mail. Matter that appears in a newspaper is not subject to these rules, if it is not directed to a named individual or does not include an opportunity to make a payment or order a product or service. Entry materials that are sent directly to individuals would be subject to these rules.
Under that law, promotional materials must include:
In the body, in the rules, and in the order or entry form that no purchase is necessary;
In the body, in the rules, and in the order or entry form that a purchase will not increase the odds of winning;
All terms and conditions, including rules and entry procedures of the sweepstakes;
The sponsor or mailer, with the principal place of business at which the sponsor or mailer may be contacted;
Sweepstakes rules, including the odds of winning, quantity, value, and nature of the prize and the schedule of any payments over time.
Finally, with respect to contest materials that are mailed, a promoter must include a statement that informs the individual that he/she can contact the promoter to be removed from any lists used to mail such promotions, and an address or toll free number where an individual can contact the promoter to have his or her name and address removed from all such lists. All such "removal requests" must be maintained by the promoter and cannot be used for any other purposes. You can learn more about US Post Office regulations governing contests here.
This is not intended to be an exhaustive list of the laws that could apply to a particular promotion. We realize that this is a lot of information, and we certainly don't want to give you the impression that you should not run your contest — only that any contest implicates a number of legal issues that should be carefully considered before implementing the promotion.
This is not intended to be, and should not be construed as, legal advice. Please contact your news organization's attorney or the PNA Legal Hotline at (717) 703-3080 for more information.