Legal Hotline: Employment Ads – Basic Rules
Legal Hotline: Employment Ads – Basic Rules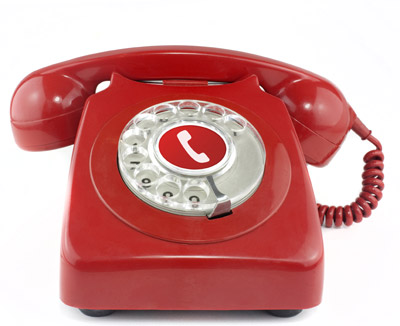 Q: We are receiving a large number of "help wanted" ads lately. Can you give us a refresher on the general rules that govern employment ads?
A: Under the Pennsylvania Human Relations Act (PHRA) and a number of federal laws, it is unlawful to discriminate against or show a preference for potential employees on the basis of certain protected classifications.  Federal regulations generally correspond with Pennsylvania's regulations, and a violation of one is typically a violation of the other. Publishers can be held liable under fair employment laws if they publish a discriminatory ad, so it is important that employment ads be carefully reviewed prior to publication.
The first rule of employment ads: describe the job, not the ideal applicant. Avoid describing people in employment ads and instead, focus on the requirements of the job like "GED or HS Diploma required" "must be able to lift 50 lbs" or "Bachelor's Degree required." Do not publish advertisements that contain phrases like "girls wanted," "Bible-adherent musician," "born and raised in the U.S.A." or "ideal for immigrants" because under fair employment laws, it is unlawful for any employer to refuse to hire, discharge, show a preference, or otherwise discriminate against an individual based upon the following protected classifications:
age (40+ is protected)
race
color
religion/creed
sex
national origin
ancestry
non-job related handicap or disability (refers to physical or mental impairment which substantially limits one or more major life activities, having a record of such an impairment, being regarded as having such an impairment, and the use of a guide or support animal due to blindness, deafness or physical handicap). Note: this category includes diseases.
General Rule: It is illegal to print, publish, or cause to be printed or published any notice or advertisement relating to employment or membership indicating any preference, limitation, specification or discrimination based upon the above factors.  However, under the Civil Rights Act of 1964, advertisements may indicate a preference, limitation, specification, or discrimination based on religion, sex, or national origin when religion, sex, or national origin is a bona fide occupational qualification for employment.  The PA Human Relations Commission will consider issuing a Bona Fide Occupational Qualification (BFOQ) upon application by an advertiser. A BFOQ will be in writing and authorizes preferences in ads. News organizations can publish in accordance with a BFOQ, they but must maintain a copy of the BFOQ in the event a complaint is filed.
Additional Considerations:
Eliciting Information: It is illegal to elicit any information (including through forms and applications) or make any records about protected classifications (including past handicaps) prior to employment.  This includes requesting photographs of potential employees.  However, employers may inquire as to the individual's ability to perform the essential functions of the employment.
G.E.D.'s:  It is illegal to discriminate against an employee or prospective employee because the individual has a diploma based upon passing a general educational development test (G.E.D.) as compared to a high school diploma.
Students:  Using the word "student" in an advertisement infers age discrimination. Advertisers may describe the circumstances that would attract students, such as "summer employment," "part-time employment," "flexible work schedule," etc.  If stating that a specific type of student is preferred or required (such as an accounting or engineering student), the advertisement may be appropriate because it is describing a qualification for the job such as "30 credits in Civil Engineering required."
Family Status: Advertisements for a certain family status, such as "married woman" or "single bachelor" are illegal.  Also avoid advertisements that would give an indication of a preferred family status such as "stay-at-home parents."
Credit History: Anti-discrimination laws do not prevent an employer from reviewing a potential employee's credit report in accordance with the Fair Credit Reporting Act.  Therefore, employers may advertise their intention to run a credit check.
Criminal History: There are several state laws that require criminal background checks as part of the employment process including laws that govern most jobs that involve children (schools, daycares, summer camps, etc.) and laws that govern motor vehicle transportation of goods or people (commercial driver license, common carriers, bus drivers, etc.). If a job is governed by a law that affirmatively requires a criminal background check, the employment ad may include that information. In addition to specific laws that require criminal background checks, some cities and other municipalities have enacted "Ban the Box" laws to prevent employers from using background checks in a discriminatory fashion by screening out applicants with criminal backgrounds not relevant to the job. Ban the Box laws are not applicable state-wide; thus publishers should carefully consider employment ads that include criminal background check requirements.
Illegal Use of Drugs and Smoking: Illegal drug use and tobacco users are not protected classifications and The Americans with Disabilities Act does not prevent employers from using these classifications in the employment process.  Publishers should be aware that Medical Marijuana is legal in Pennsylvania and many other states. Ads that state "smoke-free workplace," "drug test required" or "tobacco and drug free worksite" would be acceptable.
Veterans: Veterans preference is generally permissible under state and federal fair employment laws and employment ads that indicate a preference for veterans are generally permissible.
Groups that may be exempt from the above advertising rules:
Religious Organizations:

May show a preference based on religion, but only if the organization does not receive public funding. Religious organizations that want to show a preference based on religion must provide a writing, signed by an authorized representative, that verifies the organization does not qualify as an "employer" under state or federal law and affirming that it receives no public funding. If the advertiser provides this writing to the news organization, the advertiser may show a preference based on religion, but no other protected classification.

Handicapped/disable persons:

Institutions and organizations for handicapped or disabled persons may limit or give preference in employment or membership to handicapped or disabled persons.
Words and Phrases to Avoid in Employment Advertisements:
Remember the first rule of employment advertising: describe the job, not the ideal applicant.
In addition to the "first rule," the following is a list of words and phrases that may be considered discriminatory and should therefore be avoided in any employment advertisement. As with any list, it is impossible to include all potentially discriminatory phrases, and it is important to remember that words or phrases that do not appear on this list may still be considered discriminatory.
Able-bodied
Adult—unless there is a bona fide reason for needing someone over the age of 21
African-American
Asian
American
Ancestry (any)
Black
Blind
Buddhist
Catholic
Caucasian
Chicano/Chicana
Chinese
Christian
Color—Any when used to describe a person
Colored
Couple
Crippled
Deaf
Disability (any)
Disabled
Empty nester
Ethnic neighborhood
Ethnic group (any)
Foreigners
Girl/guy
Handicapped
Hindi
Hispanic
Ideal for … (a type of person)
Immigrants
Indian
Integrated
Interracial
Irish
Jew/Jewish
Latino/Latina
Married
Mentally handicapped, ill
Mexican-American
Middle Eastern(er)
Minority
Mormon
Moslem/Muslim
Nationality (any)
Newlyweds
Perfect for (a type of person)
Polish
Prefer (a type of person)
Protestant
Puerto Rican
Race (any, when used to describe a person)
Religion (any)
Retarded
Retired persons, retirees
Segregated
Senior
Single
Student
Suitable for
White
Young
Youthful
As always, this is not intended to be, nor should it be construed as, legal advice. Please contact your news organization's attorney or the PNA Legal Hotline at (717) 703-3080 with questions or to request pre-publication review.