Legal Hotline: Remote Notarization
Legal Hotline: Remote Notarization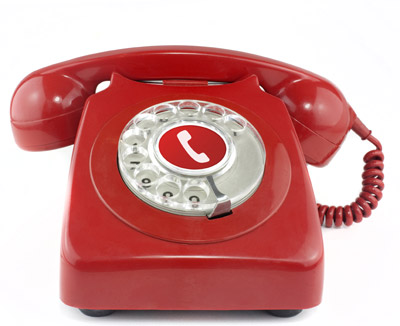 Q:  We have a notary on staff to notarize proofs of publication accompanying legal notice ads. Our staff is working remotely, making it difficult for affidavit witnesses and the notary to be in the same physical location to comply with the physical presence requirements of the Notary Act.  Has the state's notary law been amended to allow remote notary services?
A: Governor Wolf has signed several emergency declaration waivers that allow remote notarization for certain limited types of notarial acts like powers of attorney, self-executing wills and temporary guardianships,  but these waivers do not permit general remote notarization.   Senate Bill 841 includes language that authorizes remote notarization services generally during the COVID-19 emergency declaration period.  The bill has passed both chambers of the Pennsylvania Legislature and awaits the governor's signature. The governor has indicated his intent to sign the bill into law, and once that takes place in the coming days remote notary services will be generally acceptable during the COVID-19 disaster declaration provided several conditions are met.
In order to perform remote notary service, notary publics must provide notice to the Department of State that they intend to use remote communication technology and either use a provider previously approved by the department or remote communication technology that allows for simultaneous audio and video communication between individuals.  The department has approved several communication technology providers that can facilitate remote notarization and a full list can be found here.
If a notary public provides notice to the Department of State of their intent to use remote communication technology, remote notary services are allowable for notarial acts inside the United State if all the following are met:
The notary can identify the remotely located individual by personal knowledge, based on credible witness testimony, or by using two types of identity proofing processes or services;
The notary can identify a record as the same record in which the remotely located individual made the statement or executed the signature;
The notary creates an audio-visual recording of the notarial act, including all interactions between the notary and the remotely located individual. Note: this recording must be retained for at least 10 years; and
The notarial certificate or short form certificate must indicate the notarial act was performed by means of communication technology.
There are additional requirements for remote notarial acts involving individuals located outside the United States, and notaries should contact the Department of State or private counsel for additional advice on those requirements.
The bill takes effect immediately upon signature of the governor and the authorization for remote notarization will expire 60 days after the COVID-19 disaster emergency is lifted by the governor.
As always, this is not intended to be, nor should it be construed as, legal advice.  Please contact the PNA Legal Hotline at (717) 703-3080 with questions.