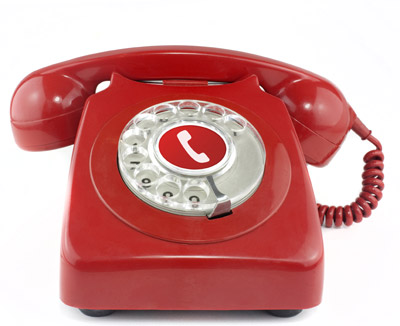 Q: What fees can an agency charge for records?
A: It depends on the type of agency; the Office of Open Records sets the fee schedule for local and commonwealth agencies, while legislative and judicial agencies set their own fees for access to public records pursuant to Section 1307 of the Right to Know Law.
Local and Commonwealth Agencies
Fees for access from local and commonwealth agencies are set by the Office of Open Records (OOR). You can see the OOR's approved fee schedule here. http://www.openrecords.pa.gov/RTKL/FeeStructure.cfm Local and commonwealth agencies' fee policies may differ slightly from the OOR fee schedule, but the fees assessed cannot be higher than or conflict with the OOR's approved fee schedule. The OOR is required to review the fee structure biannually, and as part of that process, public comments about the fee structure can be submitted to the OOR.
Duplication Fees: Fees for duplication must be reasonable and based on prevailing fees for similar duplication services provided by local entities. The OOR has determined that duplication fees may not exceed .25¢ per photocopied page for black and white copies, while color copies can be assessed a fee of .35¢ per page. Electronic records provided on disc, the fee may not exceed $3.00 per disc.
Redaction and Email: Agencies may not charge redaction fees or a fee to provide records via email.
Certification Fees: Agencies can also charge additional, reasonable fees for "certifying" a record, if the requester has asked for certification. The OOR recommends a maximum fee of $5.00 per certification.
Postage Fees: Fees for postage may not exceed the actual cost of mailing.
Additional Fees: No other fees may be imposed, unless the agency "necessarily incurs costs" in complying with the request. Any such fees must be reasonable. No fee may be imposed for an agency's review of a record to determine whether the record is a public record. Fees for staff time are not permitted, and agencies cannot impose a fee when requesters use their own equipment, like a cell phone camera, to photograph records.
Enhanced Electronic Access: Agencies can make records available for public inspection and duplication via enhanced electronic access (website) in addition to traditional inspection and duplication, and these agencies may establish a user fee for access to the records. The established fee must be reasonable and approved by the OOR. This fee may not be established with the intent or effect of excluding persons from access or for the purpose of creating profit for the agency.
Prepayment and Unpaid Balances: Agencies can require a requester to prepay fees where the fees are expected to exceed $100.00. Failure to pay an outstanding balance allows the agency to deny requests until the unpaid balances are paid.
Waiver of fees: The RTKL permits an agency to waive fees at its discretion, including when a request serves the public interest. PNA advises members to seek a fee waiver pursuant to section 1307(f) as part of each RTKL request.
Legislative Agency Fees
The Senate and House of Representatives have each established their own duplication fees for access to public records.
The Senate has set duplication fees at .25¢ per page, with certification set at $5.00 per record. You can review the Senate's RTKL policy, obtain a copy of its RTKL request form, and review the fee provisions here.
The House of Representatives has set RTKL fees as follows:
a. The fee for providing a document obtained from files which require duplication by photocopying in order to facilitate a response is .25¢ per page.
b. The fee for providing a document obtained from files which require no duplication by photocopying to facilitate a response shall be assessed at the reasonable cost of the least expensive media unless the requester specifically requests for the record to be duplicated in a more expensive media.
c. The fee for certifying a document is $1.00 per certification, regardless of the number of pages.
Judicial Agency Fees
Access to the court's financial records is governed by the RTKL and Rule of Judicial Administration 509.
*Note, Rule 509 applies only to the financial records of the courts such as salary and contract records. Records filed with the court like criminal complaints, civil lawsuits and other records filed with the court are governed by separate rules and fee provisions, which you can review here.
Rule 509 does not set specific fees for access to public records but states:
"Reasonable costs incurred in providing public access to records may be charged pursuant to this rule. Such costs may include, but are not limited to, postage, photocopying, copying onto electronic media, transmission by facsimile or other electronic means, and other means of duplication."
The Administrative Office of Pennsylvania Courts (AOPC) has set a fee of .15¢ per page for financial records obtained from the AOPC. Individual counties set fees for public access in accordance with Rule 509 and most have set duplication at or below .25¢ per photocopied page. It is advisable to check with the county from which you wish to request access in order obtain specific Rule 509 fee information. The AOPC maintains a list of Rule 509 contacts for each county here.
As always, this is not intended to be, nor should it be construed as, legal advice. Please contact the Legal Hotline at (717) 703-3080 with questions.