Legal Hotline: Snow Emergencies and Road Closures
Legal Hotline: Snow Emergencies and Road Closures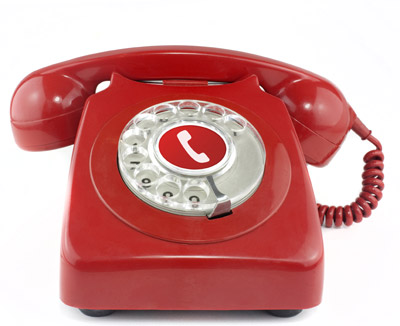 Q: Some of our carriers were ticketed by local police for delivering during the recent snow storms. Don't news media personnel have the right to drive on roads that have been closed to the general public, such as during some snow emergencies?
Yes. Under Pennsylvania Law, certain vehicles are given special operating privileges on Pennsylvania roads. More specifically, the law grants certain privileges to vehicles used in the business of newsgathering for any news medium.
Under the law, the privileges granted to these vehicles include the ability to travel on roads that are closed to the general public, as long as: 1) the driver of the vehicle is engaged in the activity that makes him or her eligible for the special designation; and 2) the special privilege can be executed in a reasonable and safe manner.
In 2008, the Pennsylvania Emergency Management Agency (PEMA) renewed its policy relating to travel permitted on Commonwealth highways after the occurrence of a major winter storm in PEMA Directive 2008-1.
Under the policy, if the Governor declares roads closed in response to a severe winter storm, PEMA, PennDOT and the State Police will allow individuals engaged in "critical emergency services" to be on state highways. The classes of individuals engaged in "critical emergency services" include personnel engaged in disseminating news and weather reports via radio, television or newspaper.
The policy recommends that a news media company adopt a credentialing system as part of its Emergency Preparedness Plan so that, in the event of a road closure, law enforcement can identify the persons who can continue to travel on the roads. Under the policy, anyone who cannot document or demonstrate, through appropriate credentials, that he or she is performing a "critical emergency service" will be considered in violation of the Road Closure Order and may be cited.
At a minimum, any news media employee driving on closed roads should ensure that he or she has a driver's license and a press pass (or other identification card) that identifies that individual as working on behalf of the news media company.
You may also want to provide short letters to independent contractors gathering or distributing news on behalf of your company. These letters should be on company letterhead and should identify the named individual as being engaged in the dissemination of news. The letter, along with that person's driver's license, should be satisfactory to any police officer who stops the vehicle.
For news personnel who have been ticketed, a copy of the policy and news media identification credential may be of assistance in successfully challenging the ticket.
In the policy, PEMA has urged all county and local governments to adopt and implement the same guidelines, and most localities have done so.
It is important to remember that the rules listed above are general rules, and could be modified in response to a specific emergency. If a "state of emergency" has been declared in the state or in a municipality, you should review the terms of any order issued by the Governor or local official. In rare cases, an emergency might result in the closing of public roads to anyone other than police or medical emergency vehicles.
Many municipalities also have "snow emergency" ordinances. You should review any ordinances that are in place in your area, to determine what activities they restrict. Most of these simply prohibit the parking or stopping along snow emergency routes, and impose fines against anyone who leaves a vehicle along such a route.
Finally, remember that Pennsylvania law prohibits an employer from terminating or disciplining an employee for his or her failure to report to work because the roads have been closed in the county as a result of a "state of emergency." So – although newspaper employees may have the ability to drive on closed roads, you cannot require an employee to drive on roads closed pursuant to a state of emergency.
You can read the PEMA policy here.
As always, this is not intended to be, nor should it be construed as, legal advice. Please contact your company's private attorney or the PNA Legal Hotline at (717) 703-3080 with specific questions.