Legal Hotline: Trademark Basics
Legal Hotline: Trademark Basics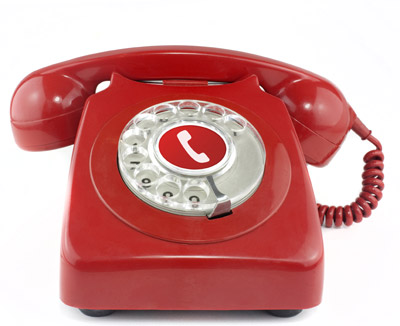 Q: What are the basic rules of trademark that apply to our classified advertising section? Is the publication liable if an advertiser uses a trademark without permission from the trademark holder? Does including a symbol like ® provide protection against trademark infringement liability?
A: Trademark law exists to prevent confusion in the marketplace and to provide the trademark holder with a unique way to market itself. The general rule of trademark law requires advertisers to obtain permission from a trademark holder if they want to use the mark in advertising and marketing. News organizations that publish advertising containing a trademark infringement could be subject to legal action under state and federal law and including a trademark designation symbol does not remove potential liability.
Trademark law governs marks like product logos or product brand identification that shows commercial origin. Some common examples of trademarks include logos, team and product names, phrases, and symbols. Trademarks establish the exclusive right to use these marks in commerce, and it is governed by both federal and state unfair competition laws. The law protects the public from confusion and deception as to the actual source of the product or service, and the law provides the owner of the mark a unique way of marketing itself.
Trademark protection is limited by geographic location, and the owner of a trademark is only protected within his zone of use. Many national brands and organizations have nationwide zone of use, with their trademarks entitled to protection throughout the country like the NFL, Coke, Tiffany & Co., and Tide. Registering a trademark is done through the United States Patent and Trademark Office (USPTO) and searching for registered marks can be done through the USPTO's website. Federal registration is good for 10 years, with ten-year renewals available for as long as the mark remains in use. Pennsylvania also has a trademark law that allows for 5-year registration with the option to renew. State trademark registration is generally a quicker process than federal, but it offers more limited protections and it only applies in Pennsylvania.
If the name, logo or phrase advertised in a newspaper is the same or confusingly similar to a trademark owned by someone who is not involved in placing the ad, the owner of the mark can sue for an injunction against future printing. The newspaper is generally not liable for damages unless it ran the advertisement knowing that it would cause confusion or would deceive purchasers. If the newspaper runs the ad with knowledge of a conflicting claim of trademark ownership, the paper is not only subject to an injunction against future printing but may also face liability for damages. If a newspaper is informed of a possible infringement from a trademark owner or his attorney, which usually takes the form of a cease and desist letter, the newspaper should not run the advertisement until it consults with an attorney. Publishing advertisements that contain the same or confusingly similar trademarks or trade names may also constitute violations of the Unfair Trade Practices and Consumer Protection Law, which also imposes liability on publishers.
One of the most common trademark issues news organizations encounter involve advertisers and professional sports like the NFL, NBA, NHL and their respective teams, and special sporting events like the NCAA Tournament, the Superbowl and the Olympics. Advertisers commonly submit ads that contain trademarks like team names, logos and events as well as trademarked phrases, often without any indication that they have permission to use the trademarks. Sometimes, advertisers will insert a trademark symbol like ® or ™ in proposed ads but including these symbols does not remove the trademark holder's legal right to enforce its mark and does not provide a safe harbor from trademark infringement actions. If an advertiser does not have express, written permission to use a trademark in an ad, there is risk associated with publishing it.
There are limited exceptions to trademark infringement, but they are a defense to infringement and cannot be guaranteed. The most common exception is known as nominative fair use. In the Third Circuit, a defendant must meet a three-part test in order to rely on the nominative fair use defense to infringement:
1. Is the use of plaintiff's mark necessary to describe (1) plaintiff's product or service and (2) defendant's product or service?
2. Is only so much of the plaintiff's mark used as is necessary to describe plaintiff's products or services?
3. Does the defendant's conduct or language reflect the true and accurate relationship between plaintiff and defendant's products or services?
A court evaluating a trademark infringement claim and a nominative fair use defense would consider these factors when determining if an infringement took place. In practice, these factors offer guidance on what could be considered nominative fair use of a trademark and decrease risk associated with an ad, but again, nominative fair use is a defense and it does not provide a guarantee against potential liability. Nominative fair use is often associated with grocery store ads that include trademarks associated with the products sold in the store and car dealership ads that often include the names, logos and other trademarks associated with the vehicles being sold.
It is important to note that trademark law is different than copyright law, which protects different types of intellectual property often associated with advertising. Copyright protects original creative works fixed in a tangible medium from unauthorized use, and the most common example encountered by advertising staff are photographs and other images used in proposed ads. We explore copyright in the context of advertising here.
If your news organization has questions about trademark use in an ad or marketing plan, please contact your organization's corporate counsel or the PNA Legal Hotline at (717) 703-3080. As always, this is not intended to be, nor should it be construed as, legal advice.