Legal Hotline: Vacancy in Elected Office
Legal Hotline: Vacancy in Elected Office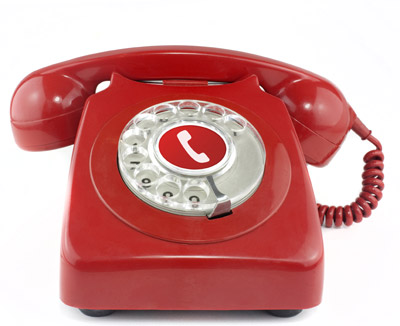 Q:  Are local agencies like boroughs and school boards allowed to hold a personnel executive session to discuss candidates for a vacancy in elected office?  Does the RTKL allow agencies to deny access to candidate materials like letters of interest and candidate lists?
A:  A personnel executive session is not permitted to discuss filling a vacancy in elected office, and the list of candidates and records submitted by individuals seeking to fill the vacancy are public records.
The general rule of the Sunshine Act is: anytime a quorum of an agency deliberates agency business, it must do so at a public meeting unless an exception applies.  Section 708(a)(1) of the Sunshine Act – the personnel executive session exception – allows agencies to privately discuss current, former or prospective employees.  However, the Sunshine Act expressly states that the personnel executive session exception "does not apply to any meeting involving the appointment or selection of any person to fill a vacancy in any elected office."  The Sunshine Act was amended in 1996 to expressly prohibit the practice of private deliberations to fill vacant elected positions. You can read section 708(a)(1) in its entirety here.
Furthermore, under the Right to Know Law, records in the possession of a government agency that document government transactions or activities are presumptively public, unless exempt under section 708, protected by a lawful privilege, or confidential under state or federal law or court order.  There is no privilege, or state or federal law that protects candidate submissions generally, and there are no generally applicable court orders or rules to that effect. Additionally, there is no exception in section 708 of the Right to Know Law that exempts records submitted by candidates seeking to fill a vacant elected office. On the contrary, section 708(b)(7)(i) expressly requires public access to letters of recommendation "submitted in relation to the appointment of an individual to fill a vacancy in elected office" and the remainder of the exemption only applies to "employees" of the agency.
The personnel exemption to the law applies to employee records and application materials for those "not hired" by an agency. However, candidates to fill an elected office are distinguishable from employees, and the personnel exemption in the RTKL does not permit agencies to deny access to materials submitted by candidates seeking to fill an elected office.   You can review section 708(b)(7) here.
Finally, Rule 1908 of the Pennsylvania Rules of Judicial Administration require public access when the court of common pleas fills a vacancy in elected office.  Rule 1908 states:
When a court of common pleas is filling a vacancy to an elected office under a statutory duty, the following procedures shall apply:
(a)  The Court shall receive applications from any interested candidates for the position pursuant to a deadline established by the court.
(b)  The names of all candidates under consideration and any written application materials submitted by any candidate are public information and shall be made available to any member of the public upon request. The following items included in any written application materials shall not be publicly released: the candidate's Social Security number; the candidate's home address, personal telephone number, and personal email address; and information pertaining to the name, home address, or date of birth of children under 17 years of age.
Seeking an elected office is a public process from the campaign to election results, and the procedure to fill a vacancy in elected office must be public as well. The Sunshine Act, Right to Know Law and Rules of Judicial Administration recognize that public access to the vacancy-filling process is critical to fairness, equality and public confidence in the decision and candidate chosen to represent the public.
As always, this is not intended to be, nor should it be construed as, legal advice.  Please contact an attorney or the Legal Hotline at (717) 703-3080 with questions.