News App Developer – PA Media Group (Harrisburg, Pa.)
News App Developer – PA Media Group (Harrisburg, Pa.)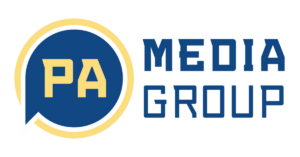 PennLive, in partnership with Spotlight PA, is looking for a creative News App Developer to develop and design interactive data visualizations and news apps to elevate the impact of our award-winning journalistic work, produced for the benefit of communities and readers across Pennsylvania.
Our newsrooms are committed to building a culture and staff that reflects and supports the diversity of the communities we serve.
In this role, you will:
Create products that affect change in Pennsylvania. We pride ourselves on the ability to balance quick-turn data visualizations and enterprise (Vaccine Provider Map, Tracking Evictions) with longer-term projects (Examining District Judges' Calendars, Pipeline Interactive, COVID-19 Tracker).
Develop interactive data visualizations and news apps to elevate the impact of our stories
Work on a daily basis with Spotlight PA (a collaborative newsroom reporting on state government and statewide issues) and on occasional in-depth projects with PennLive.
Collaborate with other journalists to promote the use of video, audio, maps, interactives and graphics to create unique storytelling experiences to delight our readers
Wrangle data, including scraping, cleaning and analyzing, and create graphics with tools or with your own code
Work independently, while maintaining operational communication with your editors
Keep abreast of industry advances and proactively consider new methods of reaching audiences, including engaging, interactive and optimized product offerings
We're looking for candidates with:
Experience and usage in front-end web development
A high level of proficiency in HTML/CSS and Javascript, and knowledge of libraries such as D3.js.
Recognition of the value of data-driven watchdog journalism and background in journalism a plus
Interest in the challenge of presenting that data in compelling ways that engage readers Mobile-first thinking that is responsive and accessible
Demonstrated proficiency in developing interactive graphics from scratch
Experience with creating news apps with Django, Flask, React or other tools
In-depth knowledge of mapping tools such as QGIS, Mapbox, Leaflet.js, etc.
The ability to do deep data analysis with tools such as Python, Javascript, Excel
Knowledge of Adobe tools such as Illustrator, Photoshop or Premiere to edit assets
We're willing to consider remote work, preferably within Pennsylvania. Occasional travel to the office may be required.
Include a link to your portfolio when applying or samples of your work.
PennLive is part of AdvanceLocal, one of the country's largest privately-owned media companies. We're also, along with The Philadelphia Inquirer, a founding partner of Spotlight.
About us:
PA Media Group is a digitally focused news media company which publishes and operates PennLive and a growing suite of digital , video and print products. PA Media Group is committed to being the most comprehensive, in-depth source of news and information for millions of readers though quality journalism online at PennLive.com or social channels, newsletters, print publications and more.
PA Media Group is a part of Advance Local, one of the largest media groups in the United States, which operates the leading news and information companies in more than 25 cities, reaching 50+ million people monthly with our quality, real-time journalism and community engagement. Our company is built upon the values of Integrity, Collaboration, Accountability, Fearlessness, and Customer Focus. For more information about Advance Local, please visit www.advancelocal.com.
Advance Local Media is committed to creating a diverse environment and is proud to be an equal opportunity employer, encouraging applications from people of all backgrounds. All qualified applicants will receive consideration for employment without regard to race, color, religion, gender, gender identity or expression, genetic information, national origin, age, disability, sexual orientation, marital status or any other category protected under federal, state or local law.