NNAF News Fellows Program
2018 NNAF News Fellow selected!
Read our press release and learn more about Pennsylvania's 2018 NNAF News Fellow, Madelyn Johnston.
Read Mady Johnston's story on college students' perspectives on politics and bipartisanship, written after her 2½ days in Washington, D.C., In March.
According to Mady, her fellowship "was fantastic!" She says, "Not only did I learn a lot from the briefings with lobbyists and lawmakers (among others), but I felt like I was taken seriously as a journalist, not a student. My mentors were helpful when I encountered issues and gave me advice for how to move forward in my journalism career. This fellowship was enriching and motivational, and I would encourage any student serious about journalism to take this opportunity when presented to them."
Calling all college journalists!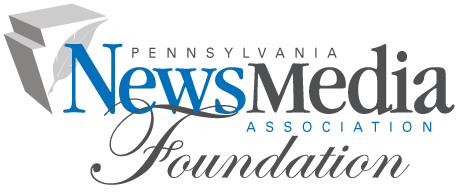 The PNA Foundation – in partnership with the National Newspaper Association Foundation – is seeking a news fellow for the sixth annual News Fellows Program. The program will be held March 14-16, 2018, in Washington, D.C. College journalists visit the nation's capital to cover an issue of national importance and its impact on local communities. Assisted by professional mentors and veteran journalists, the Fellow will spend an intense two and a half days interviewing Washington experts and leaders, then return home to publish a story in a student publication or local newspaper.
Pennsylvania Proud: Less than ten Fellows will be selected, and one will be from Pennsylvania. The PNA Foundation through its Fellows Fund for the Future is sponsoring the student's participation, which includes two nights at the Crystal City Marriott, travel costs and tuition fees. Fellows will enjoy dinner at the National Press Club, with other meals and local transportation also provided.
Eligibility and Application Requirements: You must be a journalism or communications major at a Pennsylvania college or university to be eligible. To apply, please complete an application form and include a letter explaining "Why I want to participate in the 2018 NNAF Fellows Program," along with a resume describing your academic and extracurricular activities.
Applications are due by Friday, Feb. 2, 2018. Send to: NNAF Fellows, c/c PNA Foundation, 3899 North Front Street, Harrisburg, PA 17110 or email to melindac@pa-news.org. Notification of acceptance will be announced by February 16.
Additional information on the program, as well as participation criteria, can be found on the NNA website.
Questions should be directed to foundation@pa-news.org or by calling (717) 703-3000.
---
Previous Fellows:
Read our press release and learn more about Pennsylvania's 2017 NNAF News Fellow, Danni Zhou.
Read the story about the Supreme Court that Danni wrote based upon her research and interviews in Washington, D.C.