Promotional Spotlight: Cranberry Eagle's North Pole Ice Festival
Promotional Spotlight: Cranberry Eagle's North Pole Ice Festival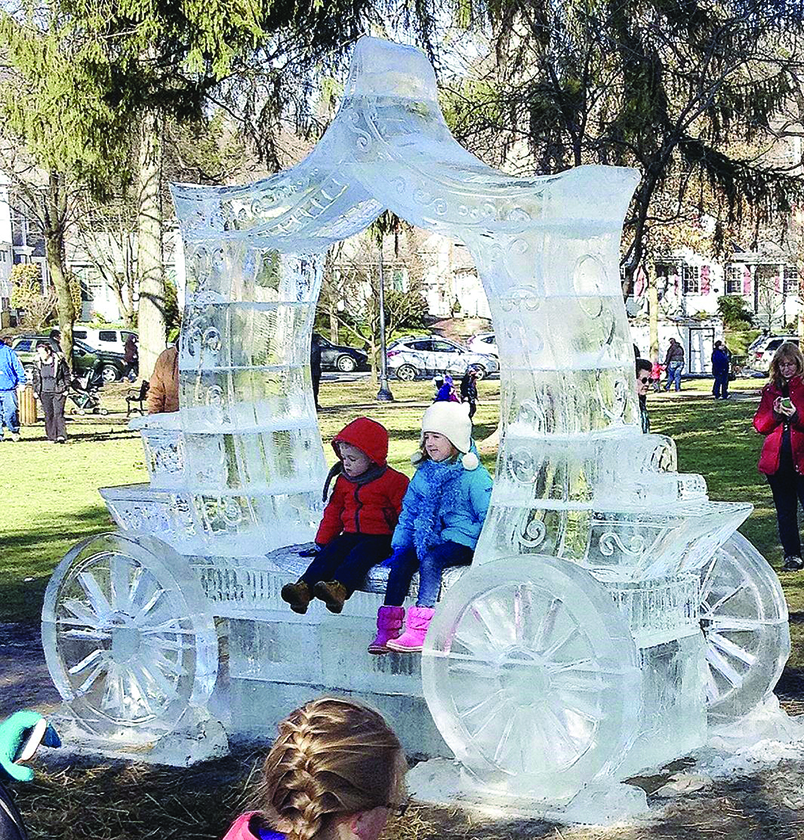 One of the sometimes-difficult aspects to planning a successful event is estimating your audience. This can be tricky to determine in the early years of an event, because you have little ability to project the potential reach of your communications and response of your target audience. Keith Graham, vice president of advertising and marketing, and his team at the Cranberry Eagle were aware of this, and they found a surefire way to have an accurate idea of the attendance for their first year of the Cranberry Eagle North Pole Ice Festival when they partnered with Santa's First Stop – a 2-day festival that has taken place at the Cranberry Township Municipal Center for years. "It just made sense," says Graham. "We investigated the logistics and budget for the Ice Festival, and then it was just a matter of determining when. Why not make it during the inaugural community event?"
With that, Graham and his team took their plans and put them to action. They rolled out the advertising packages ranging from an ice slide sponsor (that's right – 45 blocks of ice create a full-size ice slide, perfect for viral videos and photo opportunities), to an ice carriage sponsor, giant ice sponsor, interactive ice sponsor and much more. The ice carver the Eagle has on contract can carve anything, and this has opened the opportunity for unique business themed sculptures (for sponsorship) in all shapes and sizes. They have already secured UPMC as their main event sponsor and will be offering a portion of all proceeds back to the community by donating to the Cranberry Township Community Chest.
"This is going to be a great event," states Graham. "It has Santa with real live reindeer, food trucks, entertainment and crafts for the kids – and now we're bringing a whole new exciting aspect to it with the Ice Festival." Santa's First Stop and the Eagle North Pole Ice Festival will be taking place in November at the Cranberry Township Municipal Center.
For additional information, please contact Keith Graham at 724-282-8000, Ext. 204, or kgraham@butlereagle.com.