Promotional Spotlight: Pittsburgh Post-Gazette's Made in Pittsburgh
Promotional Spotlight: Pittsburgh Post-Gazette's Made in Pittsburgh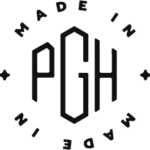 How many Instagram followers is your publication gaining each month? If you're Made In PGH, a platform designed and implemented by the Pittsburgh Post-Gazette, you have over 500 new followers every month – atop a myriad of other growing website and social media platform analytic increases. For the Post-Gazette, this signals a reach and influence with a demographic – the female 25-34 market – that has been virtually untouched in previous years. "You have to get to know your target audience, and that's just what we did," says Chelsie Masciola, manager of Made in PGH. "They are young and busy, yet still very interested in finding the best new restaurants, secret neighborhood spots and local artisans – so we do it for them and bring it to them on the platforms they prefer."
The platform launched at the beginning of 2017 and was met with great reception by both the community and advertisers alike. They have large partnerships with regional giants like Allegheny Health, who partnered from an editorial and advertising perspective early-on in the program. "They were interested in featuring a new woman's healthcare story every day," says Adam Bush, director of advertising and digital initiatives, "and we were able to assist them with the development of the content, as well as getting that content in front of the audiences they want to serve." Allegheny Health wasn't the only advertiser with interest in the unique Made in PGH audience, real estate, individually owned businesses, food, music and other arts and culture businesses are working with them as well.
Made in PGH is a strictly digital service with a website, which includes an e-commerce section, and social media platforms. They see roughly 25,000 unique visitors per month, and also reach their audience via an opt-in weekly newsletter. Advertising options are offered in the form of content partnership, social influence, traditional ads and annual package partnerships. "The sponsored content has really taken off," says Masciola, "the content is so well written that it blends seamlessly with the other content on the site. That's the power of strong writing and knowing your audience."
Recently, the Made in PGH team has started to incorporate events into their initiative, experiencing several successes including a Trivia Night and Workout Brunch (titled "Biceps & Brunch") through a partnership with a local gym and restaurant. They are exploring more event options for the near future. At this point, it appears that the Pittsburgh Post-Gazette's Made in PGH initiative has a strong future ahead as they evolve to service this niche aspect of their community.
For additional information, please contact Chelsie Masciola at 412-263-1341 or cmasciola@post-gazette.com.