Promotional Spotlight: Trib Total Media
Promotional Spotlight: Trib Total Media
Trib Total Media invigorates local businesses with Shop Local marketing grants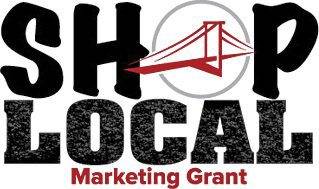 Advertising confidence and spend has become a difficult aspect to predict and plan for as businesses in Pennsylvania seek to successfully navigate the Green Phase of reopening during the COVID-19 pandemic. The Trib Total Media team, led by Jenn Bertetto, chief executive officer, and Matt Miller, chief revenue officer, knew the importance of helping locally-owned businesses in the community reopen and reconnect with customers. The team developed the Shop Local marketing grant program, which matches funds — up to $5,000 per month — spent for advertising in Trib products. The businesses can be new and existing Trib customers, and they must be locally owned and have no more than two locations in southwestern Pennsylvania. "We are deeply rooted in this business community and committed to doing all we can to bolster the efforts of our friends and neighbors as storefronts begin to open and customers return," Bertetto said.
The Shop Local program is set to award grants from May 1 to August 31, 2020, and the online application portal opened to the public on Thursday, April 30.  Just seven hours after the portal opened, requests for matching grants from Trib far exceeded the $250,000 initially earmarked for the program. It was at this time that Bertetto decided that Trib Total Media would expand the grant program from $250,000 to $1 million, to meet the overwhelming first-day demand for funds. Miller said that during his review of the applications, he was inspired by the stories of business owners who were determined to save their companies and ensure the success of the community overall.  "These companies will need the support of many in the coming months. We are honored to be one of those offering a helping hand," said Miller.
The Shop Local grant program has also assisted the Trib advertising team.  Bill Cotter, advertising director, said that the program could not have come at a better time for him and his team. "Helping our advertisers with doubling their ad spend has been a shot in the arm for them as they try to not only survive but grow their business in the summer months," said Cotter. "It was a super morale boost for our sales team as it gave them purpose, and a reason to talk with our clients and our prospects to start advertising again."  Additionally, the potential for client base growth is staggering, as 37% of  businesses that have applied for the grants have never previously done business with Trib.  One hundred-ninety businesses have requested a grant so far, for a total of $1,135,440 matching funds to date.
Miller and Bertetto both note the importance of supporting the community and local businesses and say they feel that support starts by offering whatever assistance possible to the businesses most adversely impacted by COVID-19.  "The incredible response to the program speaks volumes about the resolve of our business community to make a comeback after weathering some very difficult days," Bertetto said. "We are both humbled and thankful to be a part of their comeback stories."
For additional information, contact Matt Miller at 724.838.5199 or mmiller@TribLIVE.com.