Promotional Spotlight: The Tribune-Democrat's Johnstown Bridal Showcase
Promotional Spotlight: The Tribune-Democrat's Johnstown Bridal Showcase
The Tribune-Democrat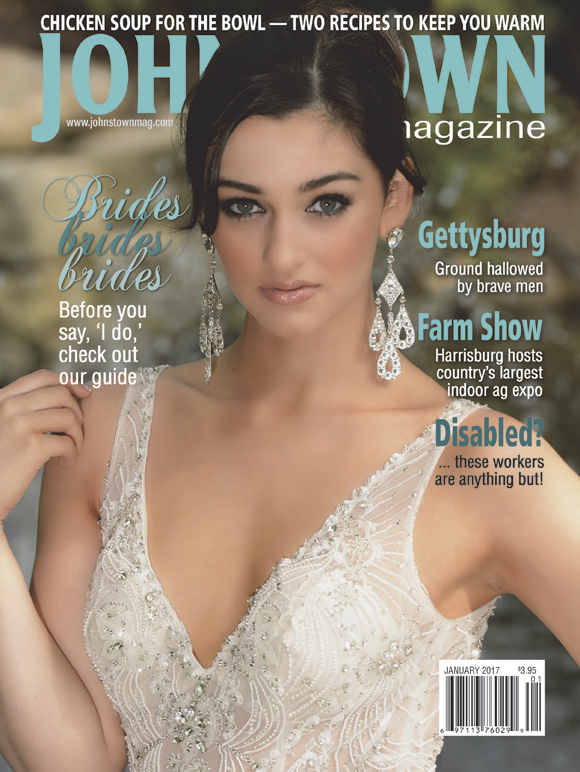 (Johnstown) recently hosted its 11th annual Johnstown Bridal Showcase at the Frank J. Pasquerilla Conference Center. The event is always held on the Sunday before the Super Bowl – just in case the Pittsburgh Steelers make it to the final game! More than 400 attendees, including brides-to-be and their guests, had the opportunity to visit with 50 vendors, ranging from bridal shops, bakeries and florists, to limousine services and a magician, plus enjoy a fashion show. Each guest received a swag bag that included a copy of Johnstown Magazine with a dedicated bridal special section, along with information from vendors and businesses that weren't able to participate in the event. Tickets for the showcase were sold for $7 in advance through PayPal on the event's website, and were available at the door for $10.
Promotion of the event, which included a dedicated website, print, digital, radio and television ads, social media posts, and direct mail, began in late summer, and continued up until the day before the Showcase.
At the conclusion of the event, a survey was sent to all vendors about the event, and those who complete it will be eligible to win a quarter-page, full color ad in the newspaper. Initial feedback demonstrates the strength of the Showcase as one exhibiting bridal shop secured 99 appointments at the event, and a medical center exhibitor exceeded its goal of scheduled consultations by nearly 100%.
For more information about the event, contact Mary Anne Rizzo at marizzo@tribdem.com.