Sales & Marketing Summer Internship – PA Media Group (Harrisburg)
Sales & Marketing Summer Internship – PA Media Group (Harrisburg)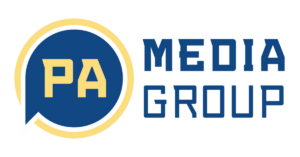 PA Media Group, a division of Advance Local, has a Summer Internship available for a Sales and Marketing intern in Mechanicsburg, PA.
As one of the nation's leading media marketing companies, we are seeking a talented and motivated individual for our paid national talent development program. Participants in the program will be immersed in our organization for eight weeks. The 2020 summer internship program is designed to be a springboard for talented individuals with demonstrated interest and skills in marketing or sales.
POSITION SUMMARY
The Marketing Intern will report directly to the Marketing Specialist to help create and implement marketing strategies and initiatives in addition to organizing events and promotional activities. The position offers the opportunity to gain in-depth knowledge of marketing solutions and events, while working with talented and experienced industry leaders. The Marketing Intern will make significant contributions to the sales organization as well as be immersed in the larger community.
DUTIES AND RESPONSIBILITIES
Day-to-day tasks and projects may include, but are not limited to:
Participating in team strategy meetings and training sessions on PA Media Group products and digital solutions
Planning and organizing marketing events
Creating and fulfilling marketing plans as well as preliminary budgets and Requests for Proposals (RFPs)
Attend networking, educational events and marketing committee meetings
Other responsibilities as needed to support sales and marketing team
SKILLS AND EXPERIENCES
Must be a current Junior or Senior
Excellent communication and presentation skills
Proficient with Microsoft Office
Must be adept at using new technology and able to learn quickly
Ability to work under tight deadlines and appropriately prioritize tasks
Able to produce high-quality work, complete assignments from start to finish and be an effective collaborator
Preference is given to college juniors and seniors pursuing a degree in Marketing, Business, Communications, or related fields
Resumes will be accepted now until January 24, 2020.
Additional Information
PA Media Group is a digitally-focused news and information company which publishes and operates PennLive, The Patriot-News and a growing suite of print and digital products. The Pulitzer Prize winning Patriot-News has been serving the communities and people of central Pennsylvania since 1854. PA Media Group is committed to being the most comprehensive, in-depth source of news and information for our readers.
PA Media Group is a part of Advance Local, one of the largest media groups in the United States, which operates the leading news and information companies in more than 24 cities, reaching 50+ million people monthly with our quality, real-time journalism and community engagement. For more information about Advance Local, please visit www.advancelocal.com.
Advance Local is an Equal Opportunity Employer and does not discriminate on the basis of race, color, religion, gender, national origin, age, physical or mental impairment, sexual orientation, marital status or any other category protected under federal, state or local law.