An insider's guide to how Pennsylvania's state government works.
Capitol Crash Course was created in 2020 especially for journalism students at Pennsylvania colleges and universities who wanted to learn about reporting on state government.  Initially scheduled as a two-day hands-on training program, it was reinvented as a partial day of webinars in November of 2020 and April of 2022. We have also expanded the training to include working journalists.
This project is sponsored by the PNA Foundation Fellows Fund for the Future with support from PennLive/The Patriot-News.
---
Check back soon for a possible 2024 date!
---
Tuesday, April 12, 2022 – schedule of sessions:
8:30 to 8:35 a.m.             Welcome
8:40 to 9:20 a.m.             Lobbying: Meet, Discuss, Negotiate and Influence
Presenter: Holly Lubart, Government Affairs Consultant at the News Media Alliance and President, Sunshine Strategies
Most recently the VP of Government Affairs for the PA NewsMedia Association, Holly Lubart is an award-winning legislative, advocacy, public policy, communications, marketing and broadcast professional with more than 20 years of experience.  In her role, she fights in support of legislation that increases transparency, expands open records, protects advertising and public notices, as well as other industry-related topics.
9:30 10:10  a.m.               Legislative Leader: Committees, Communities and Commitment
Guest Speaker: State Rep. Jordan Harris, Democratic Whip
State Representative Jordan Harris of Philadelphia has emerged as a rising star and leading progressive voice in the Pennsylvania legislature on issues including criminal justice reform and education reform. First chosen to represent the 186th Legislative District in 2012, Harris was selected by his colleagues to serve again as the Democratic Caucus Whip for the 2021-22 legislative session. The Whip is the second highest ranking position in leadership behind only the caucus leader, and Harris is only the second African American to hold the position of Whip for the Democratic Caucus and the youngest member of leadership in either the House or the Senate.
10:20 to 11 a.m.        Open Government: Transparency and The Right to Know Law
Presenter: Liz Wagenseller, Executive Director, PA Office of Open Records
Elizabeth Gerloff Wagenseller began serving a six-year term as Executive Director of the Pennsylvania Office of Open Records in January 2021. She leads all aspects of the independent, quasi-judicial agency that decides appeals of denied requests for records under the Right-to-Know Law.  Before coming to the OOR, Wagenseller was actively involved in promoting government accountability, serving as Chief of Staff to former Pennsylvania Auditor General Eugene DePasquale. In that capacity, she provided direct input to the Auditor General on all issues related to the Department, and oversaw daily operations, directed strategy for all Department communications and legislative initiatives, and collaborated with citizens, legislators, and other stakeholders on various issues.
11:10 a.m. to 11:50 a.m. – Talking Polls and This Year's Election 
Presenter: Berwood Yost is the Director of the Center for Opinion Research and the Director of the Floyd Institute for Public Policy at Franklin & Marshall College.
Mr. Yost is also the Director of the Franklin & Marshall College Poll, which tracks public attitudes toward public policy issues and political campaigns. His scholarship is multidisciplinary and has appeared in journals that include the fields of criminology, human rights, political science, psychology, and public health.
Mr. Yost frequently writes about the results and implications of political campaigns in the state and has closely followed changes within the state's electorate. His recent work has attempted to identify ideological and partisan patterns among the state's voters and his forthcoming book, a co-edited volume from Temple University Press, "Are All Politics Nationalized? Evidence from the 2020 Pennsylvania Campaigns," explores how political campaigns communicate with voters about the issues that are most important to them.  Mr. Yost also began publishing a newsletter about state politics in February of 2021 (https://www.getrevue.co/profile/fandmpoll) and regularly writes about state politics, polling, and public policy for a general audience.
11:50 a.m. to 12:30 p.m. Break – We'll take a break to grab some lunch and refresh.
12:30 to 1 p.m.                Reporter's Notebook I: Capitol Columnist
Presenter: John Baer, political columnist, PennLive/The Patriot-News
John Baer is a political columnist with PennLive/The Patriot-News, formerly with The Philadelphia Daily News/Philadelphia Inquirer.   Baer has won numerous awards for column-writing and investigative journalism, including honors from APME, SPJ and PNA. He was a recipient of the Pennsylvania NewsMedia Association's 2015 Benjamin Franklin Award for Excellence in recognition of "outstanding service" to the Pennsylvania newspaper industry. He was a recipient of the 2014 Common Cause of Pennsylvania Media Award for "distinguished reporting" on ethics and accountability in government. He is the author of the book "On the Front Lines of Pennsylvania Politics: Twenty-Five Years of Keystone Reporting." He is a founder and president of the Pennsylvania Press Club and a board member and past president of the Pennsylvania Legislative Correspondents Association.
1:10 to 1:40 p.m.             Reporter's Notebook II: Getting the Story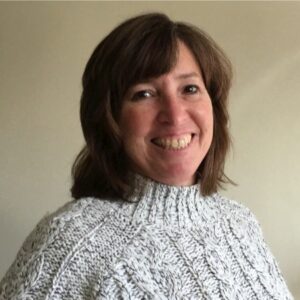 Presenter: Jan Murphy, reporter, PennLive/The Patriot-News
Longtime and award-winning journalist Jan Murphy has broken countless major stories while covering state government and education issues for PennLive/The Patriot-News, Harrisburg. Prior to her current role, she covered local and county governments and school districts for The Intelligencer in Doylestown, The Sentinel in Carlisle, and The Times in Frankfort, Ind. Murphy is a Mechanicsburg native and graduate of Ball State University, where she majored in journalism and minored in Spanish.
---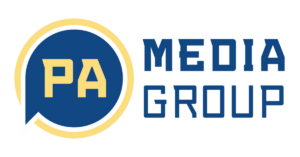 This project is sponsored by the PNA Foundation Fellows Fund for the Future with support from PennLive/The Patriot-News.