An insider's guide to how Pennsylvania's state government works…and doesn't.
Created especially for journalism students at Pennsylvania colleges and universities who want to learn about reporting on state government. Originally a two-day hands-on training program, limited to six participants through an application process, to be led by seasoned reporters who mentor and guide participants through the halls of the Capitol in Harrisburg. Due to the Covid-19 pandemic in 2021, this training program was reinvented into a day of webinars.
Check back soon for details of a March 2022, in-person or webinar program.
This project is sponsored by the PNA Foundation Fellows Fund for the Future with support from PennLive/The Patriot-News.
Questions? Email the PNA Foundation.
---
November 12, 2020 Schedule:
8:30 to 8:35 a.m.              Welcome
 8:40 to 9:20 a.m.              Lobbying in Harrisburg
Holly Lubart, Director of Government Affairs, PA NewsMedia Association
Lubart is an award-winning legislative, advocacy, public policy, communications, marketing and broadcast professional with nearly 20 years of experience.  In her role, she fights in support of legislation that increases transparency, expands open records, protects advertising and public notices, as well as other industry-related topics.
9:30 to 10:10 a.m.           Transparency and The Right to Know Law
Erik Arneson, Executive Director, PA Office of Open Records
Arneson leads the Office of Open Records which decides appeals under Pennsylvania's Right-to-Know and serves as a resource for citizens, public officials, and members of the media in understanding how the law works.
10:20 to 11 a.m.               Capitol Communications
Jenn Kocher, Communications Director, PA Senate Majority Leader
Kocher serves as the lead communicator for Majority Leader Sen. Jake Corman and the Senate Republican Caucus on issues related to legislation and policy as well as strategies for messaging the majority's position on subjects.
 11:10 to 11:50 a.m.         Next Question Please…
Rep. Bryan Cutler, Speaker of the PA House, joins us to discuss working with the media.
Serving his seventh term in Pennsylvania General Assembly, Bryan Cutler represents the 100th Legislative District in Lancaster County. In June 2020, he was elected by his colleagues to serve as the 139th Speaker of the House, having previously served as the Majority Leader.
11:50 a.m. to 12:30 p.m. Break
12:30 to 1 p.m.                 Reporter's Notebook I
John Micek, Editor-in-Chief, Pennsylvania Capital-Star
Micek is an award-winning journalist with more than 25 years' experience in the news business.  Before joining the Capital-Star, Micek spent six years as Opinion Editor at PennLive/The Patriot-News, Harrisburg. Prior to that, he spent 13 years covering the Pennsylvania government and politics for The Morning Call, Allentown.
1:10 to 1:40 p.m.             Reporter's Notebook II
Jan Murphy, reporter, PennLive/The Patriot-News, Harrisburg
Award-winning journalist Jan Murphy has been covering state government and education issues for the past couple of decades for PennLive/The Patriot-News. Prior to her current role, she covered local and county governments and school districts for The Intelligencer in Doylestown, The Sentinel in Carlisle, and The Times in Frankfort, Ind. She is a Mechanicsburg native and graduate of Ball State University, where she majored in journalism and minored in Spanish.
---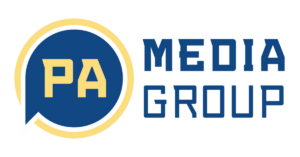 This project is sponsored by the PNA Foundation Fellows Fund for the Future with support from PennLive/The Patriot-News.