PNA Member Marketing and Advertising Resources

At the Pennsylvania NewsMedia Association (PNA) it's our job to offer revenue-generating services and practical solutions, supporting the news media industry in hundreds of ways.
Whether you work in management, editorial, advertising, production or circulation, the PNA can help you.
Below, our members can find a centralized hub of marketing and advertising tools provided at no charge.
If you have questions about or need assistance with the content listed on this page, please email marketing@panewsmedia.org.
For the content contained on the members-only portion of our website, if you encounter an issue, please email info@panewsmedia.org.
News media companies across Pennsylvania are always identifying new opportunities to generate revenue, grow audience and increase reader engagement. The PNA offers a deep dive into these initiatives, along with other complementary information, through the Big Book series.
Suggested Big Books
Alternative Revenue
Recognizing that on-going financial success requires income streams beyond advertising and circulation sales, news media organizations in Pennsylvania are discovering creative ways to generate alternative revenue. Some are utilizing existing content and talent to produce books and specialty publications, while others are entering into strategic partnerships, hosting successful events, operating complementary businesses and exploring retail opportunities.

Events
As news media companies across Pennsylvania identify new opportunities to generate revenue for their organizations, many have found success by organizing marketing events in their local communities. Read about the different types of events launched by some of PNA's members, and follow the step-by-step guide to assist you in coordinating your own event.

Generational Engagement
Among the many attributes that characterize each generation, the manner in which each age group engages with the newspaper varies. From topics of interest to preferred delivery platforms, news media organizations in Pennsylvania will benefit from gaining a better understanding of the best ways to connect with Generation Z, millennials, Generation X and baby boomers.
This publication contains valuable information about generational engagement initiatives shared by members of the Pennsylvania NewsMedia Association and our industry partners. It is our hope that it will provide inspiration and guidance as your organization refines its strategy to interact with members of various age groups.
Industry Promotion
Pennsylvania news media organizations promote their products, services and brand messages through a variety of platforms, including advertising, marketing partnerships, events, community engagement initiatives and more. From community improvement programs, to holiday fundraisers, concert sponsorships, and social media contests, our members are actively engaging with readers, advertisers and the general public.
In this book, you will learn more about the marketing efforts of PNA members. It is our hope that you will be creatively inspired to implement similar promotional ideas in your market.
Knowledge
Within this publication, you will find information ranging from staff benchmarks to readership growth ideas to revenue-generating initiatives, plus common legal concerns and workplace safety tips, that impact all departments of your organization.
The Pennsylvania NewsMedia Association recognizes that your time, energy and resources are limited. Yet now, more than ever, it is crucially important that all departments within your organization are staying apprised of industry developments and trends. Successful businesses are implementing forward-thinking initiatives that help move the company towards growth and prosperity.
This publication provides the tools and inspiration needed to reach your goals.
Monetizing Digital
As news media organizations in Pennsylvania continue to offer more digital options to both readers and advertisers, generating revenue from these platforms remains a top priority. The Big Book of Monetizing Digital includes information about PNA members' digital initiatives, a series of articles and white papers written by industry partners, the results of a recent PNA digital metrics benchmark study, a glossary of interactive terms, and a vendor guide.

Special Sections
Special sections have been a successful revenue-generating tool for news media organizations. Popular themes, including home improvement and holiday issues, continue to be reader favorites. Many newspapers in Pennsylvania have become even more creative in developing original topics of local interest that resonate within their communities, such as a Tomato Festival Guide, Hometown Scramble, and a publication dedicated to local beers.
The recommended Big Books and the entire Big Book Archive is available in the members-only portion of the PNA website.
Whether you're looking for information about the strengths of newspaper readership, statistics that demonstrate the benefits of newspaper advertising or educational materials about competing media, a variety of customizable marketing tools are available for PNA members to easily download and customize.
Category Specific Sales Sheets
Category specific sales sheets equip local news media sales reps with a simple solution to customized marketing materials.  Each of the category-specific sheets provides pertinent information about the targeted vertical and is easy to adjust to include the salesperson's contact information.
Below is a sample of available categories:
Assisted Living
Attorneys
Automotive
Banking
Bars & Nightclubs
Dry Cleaning
Grocery
Home Improvement
Jewelry
Men's Clothing
Pets
Real Estate
Sporting Goods
For a complete list and to download the sheets, visit the Pennsylvania Market Research page in the members-only portion of the PNA website.
Generational Sales Sheets
Among the many attributes that characterize each generation, the manner in which each age group engages with the newspaper varies. From topics of interest to preferred delivery platforms, news media organizations in Pennsylvania will benefit from gaining a better understanding of the best ways to connect with Generation Z, millennials, Generation X and baby boomers.
The available sales sheets cover the following generations:
Baby Boomers
Generation X
Generation Z
Millenials
Additional information on the generations can be found in the Big Book of Generational Engagement.
To download these sheets, visit the Selling to the Generations in the members-only portion of the PNA website.
The Pennsylvania NewsMedia Association Newspaper Handbook is designed to serve as a legal reference tool for newspaper business personnel. It contains summaries of laws which affect the editorial, operational, and advertising functions of a newspaper.  The Association hopes that you find this publication to be a valuable tool in dealing with everyday legal problems, and a useful resource in developing long-term policies and programs.
Any questions or suggestions concerning the Handbook may be directed to Melissa Melewsky.  Melissa can be reached by phone: (717) 703-3048  or email.
Available Advertising Topics
Auto
Beer & Liquor
Bingo
Employment
Legal
For a complete list of topics and to view the guide, visit the Newspaper Handbook page in the members-only portion of the PNA website.
The Importance of Maintaining Advertising Consistency
To help our members retain and earn as much advertising business as possible, the PNA has developed a marketing sheet that focuses on the importance of retailers maintaining advertising consistency. The content includes important statistics and valuable tips on how retailers can change their advertising message to include benefits that consumers are now seeking, including take-out services, home delivery options and online shopping. Encourage restaurants in your area to advertise their take-out menus, and seasonal businesses, such as painters and landscapers, to promote their services. As more employees are working from home, they are sure to identify a long list of home improvements that need to be tackled.
Social Media Promotion
Numerous studies demonstrate the advantages of maintaining or even increasing ad budgets during times of uncertainty. Advertisers that maintained or grew their ad spending benefited from increased sales and market share during both the challenging times and afterward.
The PNA has developed a series of social media posts to help news media companies highlight the importance of advertising consistency.
The Value of Trust in Newspapers
In 2020, more than 1,000 businesses nationwide suspended all paid advertising on Facebook to protest the fact that the social media giant is not doing enough to combat hate speech and misinformation on its platform.
Fortunately, for conscientious advertisers, surveys have shown that newspapers, in print or online, are rated as the most trusted source of news and information, making them a safe and effective option for brand advocates.
The Pennsylvania NewsMedia Association (PNA) has designed a series of promotional materials that tout newspapers' trustworthiness.
Print Ads
Digital Ads
Sales Flyer
Original Article
We encourage you to run these ads in and on your products to remind advertisers that you provide them with a safe and effective promotional platform. We have also developed a complementary customizable marketing flyer that can easily be shared with your advertising clients.
Research is a critical part of the media buying process. Meaningful data can help retailers and service providers feel more confident about investing their advertising dollars in your newspaper products. The PNA has access to unbiased information from two reliable sources: Nielsen Scarborough and AdMall.
Advertising sales representatives can use this information to:
Educate your clients
Become a marketing advisor and help your clients better understand the target audience for their goods and services.
Prospect new opportunities
Uncover new opportunities for both you and your clients, finding key product or service lines that fit with newspaper advertising.
Close the sale
Use data to highlight the reach and power of your product.
---

Nielsen Scarborough research measures the lifestyle characteristics, shopping patterns, media usage behaviors and in-depth demographics of American consumers by evaluating more than 2,000 categories and brands. Upon request, PNA members may receive demographic profile reports, purchase intention reports and media usage reports.
Nielsen Scarborough data is available for the following DMAs:
Erie
Harrisburg/Lancaster/Lebanon/York
Johnstown/Altoona
Philadelphia
Pittsburgh
Wilkes-Barre/Scranton
Pennsylvania Statewide
---

AdMall research provides psychographic information about product or service purchase intenders. It also includes essential details about potential national tie-ins for advertising planning, peak sales months and historical category spending information by DMA, Metro or zip code.
Also, AdMall offers abundant co-op advertising information. Details about current manufacturer reimbursement offers, special promotions, ad materials and logos are readily available.
AdMall data is available for the following markets in Pa.:
Allentown-Bethlehem-Easton
Altoona
Bloomsburg-Berwick
Bradford
Chambersburg-Waynesboro
DuBois
East Stroudsburg
Erie
Gettysburg
Harrisburg-Carlisle
Huntingdon
Indiana
Johnstown
Lancaster
Lebanon
Lewisburg
Lewistown
Lock Haven
Meadville
New Castle
Oil City
Philadelphia
Pittsburgh
Pottsville
Reading
Sayre
Scranton-Wilks-Barre
Selinsgrove
St. Marys
State College
Sunbury
Warren
Williamsport
York-Hanover
To request Nielsen Scarborough or AdMall information, contact marketing@pa-news.org.
Relevance Project Revenue Resources

What is the Relevance Project?
The Relevance Project is an energetic strategic partnership that unites state and provincial press associations to speed the resurgence of community newspapers in North America. It's proud — regularly boastful — of newspapers and what they represent.
Revenue Resources
A key initiative of the Relevance Project is to create revenue tools to help community newspapers boost their sales efforts. The Revenue Resource 2020 will be updated to match dynamic changes in our businesses and economies.
Available Tools
"All Together Now" Flyers
15 Calls to Action
Postcard Reminders
Best Practice One-Page Handouts
Digital House Ads
Sales and Marketing Hotline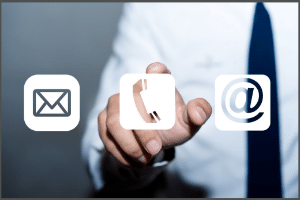 One of the PNA's most helpful services to our members is the free Sales & Marketing Hotline. PNA members may call the hotline with any advertising or marketing-related questions.
Our marketing team provides insight and resources to help give you a sales advantage. Whether it's information about a particular category of business, consumer media preferences, co-op related data, newspaper readership statistics – or something else, the PNA Sales & Marketing Hotline will assist you in making your next sales call, your BEST sales call.
Available Sales and Marketing Hotline Topics
Category-specific data
Competitive media analysis
Consumer media preferences
Co-op related data
Marketing research
Newspaper readership statistics
Promotional Spotlight highlights how PNA members are creatively marketing their products and organizations to better connect with readers and advertisers and generate revenue. Each spotlight highlights a different member and their promotional efforts.
Promotional Spotlight Categories
Branding Campaigns
Events
Original Sales Ideas
Sales Initiatives
Special Sections
Send your initiatives and promotions to Marketing Director Jane Hungarter, (717) 703-3041.