Pennsylvania NewsMedia Association Promotional Advertising Campaign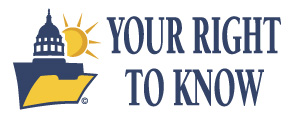 Each year in March, news media organizations across the country celebrate Sunshine Week. We take this time to highlight the importance of transparency in our government, and we underscore the vital work our journalists do to fight for access to records that shed light on government activity.
The Pennsylvania NewsMedia Association has designed print and digital ads for Sunshine Week. Please download and publish the ads, along with the corresponding editorial from PNA President Brad Simpson, in your publication this Sunshine Week – March 15-21.
You can rest assured knowing that before, during and after Sunshine Week, PNA continues to advocate, on your behalf, for more access to essential information from all levels of government. We remain focused on three key transparency issues – for public agencies to record executive sessions, for requiring agencies to provide agendas in advance of meetings so the public can attend and participate in issues that matter to them and for keeping public notices in newspapers.
Please contact Lisa Strohl by email or by phone, 717-703-3062, if you have any questions.