This section of PNA's website is dedicated to students and teachers and how the PNA Foundation is here to help. You can find a listing of all PA College Newspapers, and useful information about How to start a Student Newspaper.
It also features important information such as the Internship Guide, which lists a variety of internship opportunities at PNA-member news organizations, including the new Capitol Crash Course – a unique opportunity for college or university students enrolled in journalism or communications programs.
The Student Keystone Media Awards contest recognizes high school, college and university journalism that provides relevance, integrity, and initiative in serving readers. Any student at any public, private or parochial Pennsylvania high school, college or university who has had his or her material published in the school newspaper may enter the contest.
Also, for high school students: the PNA Foundation joined AT&T to host statewide "It Can Wait" and "Stop Cyberbullying" editorial competitions, where PNA member news organizations are invited to host local contests. Winners of the local contests are then entered in the statewide contests. Entries are also encouraged from individuals from unsponsored areas.
The PNA Foundation also offers valuable, affordable training at various sites throughout the state. Seminars led by nationally-recognized professionals cover topics ranging from social media, community journalism, web design, and much more! All students are invited to register for any training session offered by the Foundation at a discounted rate.  Visit our events page for a complete list of upcoming training.  Archived webinars are also available.
The PNA Foundation partners with other organizations to promote even more outreach to students, such as the Pennsylvania Associated Press Media Editors' (PAPME) Ralph Flamminio Memorial Scholarship. Details about this scholarship should be directed to PAPME.
College and University news organizations are encouraged to become members of the PNA! Joining the PNA is the best way to stay on top of the latest developments in the news industry. Membership in PNA offers many benefits and will help students build relationships with their peers and professionals across the state.
In celebration of National Newspaper Week, the PNA collected some of the most impactful and engaging stories written by Pennsylvania journalists at both large and small daily and non-daily and digital news media publications across the commonwealth and consolidated them into the Real News newspaper. It is our hope that these articles inspire you and serve as a reminder of the meaningful work that is being done by industry professionals to inform and educate readers in local communities. Visit our Real News Newspapers for Students page to get your copies.
Download PNA's Student Services page.
---
View our recent student Sunshine Week project – Witness to History: Pennsylvania Student Journalism 2020-21.
---
Questions about any of these student opportunities should be directed to the PNA Foundation or by phoning (717) 703-3003.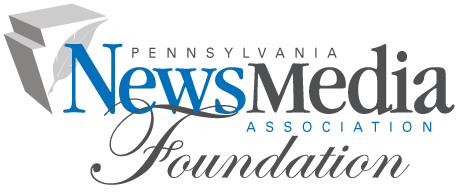 ---
Other student resources:
Student Press Freedom Day – February 26, 2021