Students, Advisers and Teachers
Student, Adviser and Teacher Outreach
Thank you to all of the student journalists across Pennsylvania, who continue to inform, educate and entertain their communities.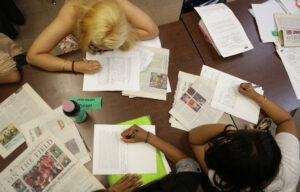 This section is dedicated to students, advisers and teachers and how the PNA Foundation is here to help. You can find a listing of PA College Newspapers and other useful student resources including:
---
The PNA Foundation offers valuable, affordable training at various sites throughout the state. Seminars led by nationally-recognized professionals cover topics ranging from social media, community journalism, web design, and much more. All students are invited to register for any training session offered by the Foundation at a discounted (often free) rate.  Visit our events page for a complete list of upcoming training.  Archived webinars are also available.
---

Fact or Fiction? How to Spot Misinformation Online.
The PNA Foundation is happy to share this video from Poynter's MediaWise Campus Correspondent program.  As they say, "the internet doesn't have to suck – not when you have the skills to cut through what's fact and fiction online." Through this video you will learn the most crucial skills for fact-checking, verifying photos and videos, cheap fakes vs. deepfakes and misinformation red flags.
View this YouTube video for this free and helpful resource.  We encourage educators to share this 15-minute video with students.  Who better to learn from than their teen peers?
---
The PNA Foundation is proud to present a listing of journalism scholarships for students, which provides a variety of scholarship opportunities at PNA-member news and affiliate organizations.
Each listing details some information about the scholarships with a link to the organization for more details.  We do our best to keep this information up-to-date, but some of the information may have changed without our knowledge. Please visit the organization's webpage before applying for their scholarship.
Journalism scholarship opportunities for students
---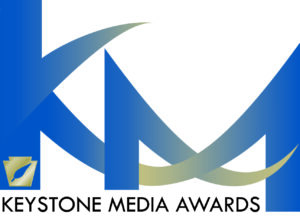 The Student Keystone Media Awards contest recognizes high school, college and university journalism that provides relevance, integrity, and initiative in serving readers. Pennsylvania high school, college or university students that meet the criteria outlined in the contest rules may enter the contest. Contest rules are available in November with a late December deadline.  Winners are announced in March.
---
The PNA Foundation recognizes that student journalists do amazing work throughout the school year.  It's uplifting for anyone who cares about the news media industry to know that creative, committed and passionate students are excelling at what we love.
Visit our Student Project page to view some of these excellent student projects shared and highlighted from the 2021-22 school year. To have your school's project(s) added to this page, email Teresa Shaak with an explanation of your project with all applicable links and/or PDF attachments. 
---
It's been said that "journalism is the first rough draft of history."  For student journalists, the last two years have brought many opportunities to share their writing, photos, videos and designs of history-making events.  Whether it was COVID-19, system racism and protests, elections and political uprisings, war, natural disasters, economic impacts and more, stories were told, readers were informed and lives were impacted.  We thank newsroom advisers and teachers for all you do to educate the next generation of journalists.  And, we applaud the outstanding young journalists who have faced unprecedented challenges in reporting the news since 2020.
We invited high school and collegiate students and advisers in Pennsylvania to capture what it looks and feels like to be a Pennsylvania student journalist in 2021-22 and to submit those photos to us to be shared during our Student Celebration Week – the week of April 11. View the 2021-22 Witness to History Project.
---
Each year, in celebration of National Newspaper Week, the PNA collects some of the most impactful and engaging stories written by Pennsylvania journalists at both large and small daily and non-daily and digital news media publications across the commonwealth and consolidate them into the Real News newspaper. It is our hope that these articles inspire you and serve as a reminder of the meaningful work that is being done by industry professionals to inform and educate readers in local communities. Visit our Pennsylvania Connections (formerly the Real News Newspaper) page to request your free copies.
---
Download PNA's Student Opportunities page.
More student opportunities!
College and University news organizations are encouraged to become members of the PNA! Joining the PNA is the best way to stay on top of the latest developments in the news industry. Membership in PNA offers many benefits and will help students build relationships with their peers and professionals across the state. Membership also includes free Press Passes and a discount on Student Keystone Media Awards contest entries.
The PNA Foundation provides important information in the Internship Guide, which lists a variety of internship opportunities at PNA-member news organizations.  Also, the Capitol Crash Course is a unique opportunity for college or university students enrolled in journalism or communications programs.
High school students are encouraged to check with their local news media companies to enter local "It Can Wait" and "Stop Cyberbullying" editorial competitions.
Not currently involved in a Newspapers In Education (NIE) program with your local newspaper? Contact them about their program or visit our NIE information page to learn more.
Questions about any of these student opportunities should be directed to the PNA Foundation.