VP of Sales – PA Media Group
VP of Sales – PA Media Group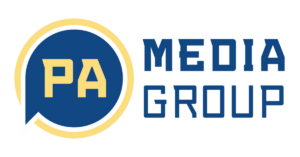 PA Media Group, a progressive media and digital marketing company, seeks new senior leadership to grow our Central Pennsylvania sales organization. The Sales VP is part of the leadership team and is responsible for revenue and forecasting, budgeting, project planning and other administrative tasks to grow our financial revenue streams.
Responsible for:
Business development strategy, budgeting, planning and growth recommendations
Expense management of entire sales and sales support operations
Sales progress updates
Motivation and management of sales leadership team along with important role to model the culture of the company
Leadership, coaching and counseling for staff in sales concepts, principles and practices
Recruiting, training and development of sales staff consistent with business objectives
Analysis and reporting on sales progress.
PA Media Group is in the Greater Harrisburg, PA, region with communities such as Hershey and Gettysburg only 30 minutes away. Our area is home to many scenic parks and outdoor venues for outdoor enthusiasts or those looking to get off the beaten path. Concerts, theatre performances, arts events and community and ethnic festivals are part of our cultural landscape. If sports is your thing, we have Penn State football, Harrisburg Senators baseball, Hershey Bears hockey, golf courses and much more. We are just a short drive from Philly, NYC, Baltimore and Washington. Central PA is a great place to raise a family and we enjoy a lower cost of living than the previous mentioned cities.
PA Media Group is a digitally focused news media company which publishes and operates PennLive, The Patriot-News, and a growing suite of print and digital products. We're proud to have unsurpassed digital and data capabilities to help advertisers grow their businesses and improve their market share. PA Media Group is committed to being the most comprehensive, in-depth source of news and information for millions of our readers though quality journalism online at PennLive.com or social channels, newsletters, print publications and more.
PA Media Group is a part of Advance Local, one of the largest media groups in the United States, which operates the leading news and information companies in more than 24 cities, reaching 50+ million people monthly with our quality, real-time journalism and community engagement. For more information about Advance Local, please visit www.advancelocal.com.
Interested candidates may contact HR for instructions to apply by emailing: ssites@advancelocal.com