Become a Foundation Fellow
Your support is needed, now, more than ever!  Since 2020, the Foundation – along with PNA members and others in the news media industry – has been greatly impacted by COVID-19, staffing changes, revenue losses and fundraising event cancellations.  We have continued to train hundreds of people at no cost, recognized outstanding work through thousands of awards and awarded $150,000 in COVID relief grants as well as more than $42,000 in Fellows newsroom grants.  Our Foundation Fellows Fund for the Future has been invaluable in supporting many of our efforts.
There are a number of ways that you can support the Foundation Fellows Fund for the Future.
And remember to join in our Annual Raffle in November & December and to support our Golf Outing!
---
After ten years and $5,000, you are honored as a Strasburg Sustaining Fellow. William E. Strasburg was a driving force behind the original Fellows program and longtime supporter of the Association. He was a past president of the Pennsylvania NewsMedia Association and the PNA Foundation, retired publisher of eleven newspapers including Montgomery Newspapers and a recipient of PNA's greatest honor, the Lifetime Achievement Award. Giving at the Strasburg level shows an unparalleled dedication to the future of the PNA Foundation and the news industry we support.
---
Nourish the roots of today which grow the leaders of tomorrow…
Become a Foundation Fellow. Demonstrate your commitment to today's growing journalists and tomorrow's leaders. To discuss becoming a Fellow – Sustaining, Matching or a full-fledged Fellow – please contact Melinda Condon.
---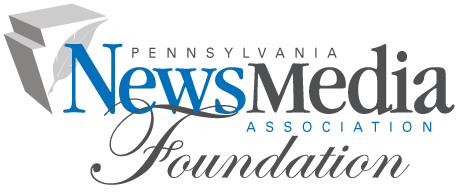 Our mission is to provide training and resources to PNA members, to develop the next generation of readers and journalists, and to educate the public on the importance of the First Amendment and the role of a free press.
---
The official registration and financial information of the Pennsylvania NewsMedia Association Foundation may be obtained from the Pennsylvania Department of State by calling toll free, within Pennsylvania, 1-800-732-0999.  Registration does not imply endorsement.  The Pennsylvania NewsMedia Association Foundation is a 501(c)(3) nonprofit organization; a portion of your donation may be tax deductible.  Contributions made to the Foundation are deductible for income tax purposes to the extent allowed by law. Please consult your tax advisor for additional information.