Ralph Flamminio Memorial Award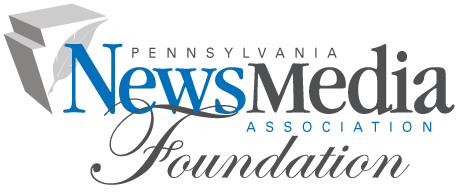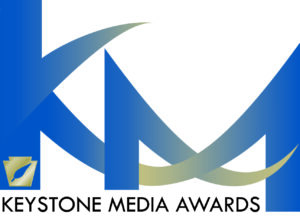 Managed for decades through the Pennsylvania Associated Press Media Editors (PAPME), the Ralph Flamminio Memorial Scholarship joined the Student Keystone Media Awards in 2023 as the Ralph Flamminio Memorial Award. The award is named after the late Ralph Flamminio, a former Morning Call and Coatesville Record editor.
The Ralph Flamminio Memorial Award honors the former editor of The Morning Call, Allentown, and the Coatesville Record. It salutes an outstanding Pennsylvania college student who best displays the ideals of Flamminio – passionate about journalism and the First Amendment, and a champion for a better-informed citizenry. This special award recognizes a talented college student journalist for outstanding contributions to their newsroom.
Requirements:  Entrant must be a PA resident, enrolled in an undergraduate or graduate program (journalism major not necessary), pursuing a career in media and active in journalism on campus (broadcast, print, multimedia or digital). Entry should include up to five examples of work produced and published in 2022. Could include stories, photos, videos, special projects, and use of various platforms. Entries can also be submitted in other contest categories. Entries will be judged together for overall excellence. A cover letter describing yourself, your interest or experience in journalism, and what you hope to contribute to the craft of journalism and career ambitions is required. Also, a letter of recommendation from your school's faculty news adviser or professor is required. There is no limit on the number of entries from any news organization or journalist; however, no more than two awards will be given each year, at the judges' discretion. Winner(s) will receive a framed certificate and a cash award.
---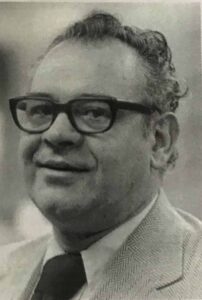 Ralph Flamminio was a veteran newsman known across the state for his affable dedication to journalism. He died in 1986.
He spent his last 12 years as an editor and news executive at The Morning Call in Allentown, but most of his career he worked for his hometown newspaper, the Coatesville Record. He started working there while he was in high school.
Ralph knew most of what there was to know about the newspaper business. He worked in the production and advertising departments before getting into the newsroom. He rose through the ranks as a sports writer, photographer, reporter and columnist before being named managing editor in 1957.
He moved to Allentown in 1974, working at The Morning Call as a night editor, assistant to the executive editor and later, newsroom administrator.
But the real reason an award was dedicated to the memory of Ralph Flamminio was Ralph's lifelong interest in young people and their careers. He was very involved with the department of journalism at Temple University, his alma mater, where he served as adjunct professor and was the founding director of its journalism internship program, which gave many students their first practical experience in the field.
Ralph also served the Pennsylvania Associated Press Managing Editors group for many years, and was an early proponent of cooperation among the state's newspapers through the daily AP report.
At a time when competition between newspapers was felt more strongly than it is today, Ralph saw the benefit of the Associated Press cooperative, where member papers contribute stories that can appear even in the pages of their arch rival publications.
So while it is important to Ralph that his newspaper had "scoops", it was even more important to him that readers got the whole story, even if that meant printing information that a competing newspaper had acquired first.
For more than 20 years, Ralph Flamminio was the principal organizer and host of the annual PAPME convention. This was a labor or love for him: Helping to make each newspaper in Pennsylvania be better through our contributions to the Associated Press, and improving the writers, photographers and editors at every newspaper so we can all get better at what we do.
And so, with the Ralph Flamminio Memorial Award, we remember Ralph's drive to journalistic excellence as we honor someone poised to enter the field of journalism.
We try to do with this award what Ralph always tried to do throughout his life: Make our own newspapers great, but help make every newspaper in Pennsylvania better.