Legal Hotline: Digital Millennium Copyright Act
Legal Hotline: Digital Millennium Copyright Act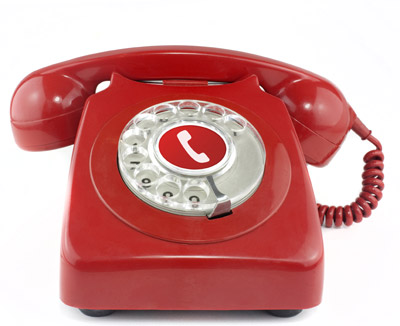 Q: Occasionally readers will post copyright protected material on our Web site. Is there any way to avoid a potential copyright infringement claim in this situation?
A: Yes, the Digital Millennium Copyright Act (DMCA), 17 U.S.C. §1201, et seq., offers website operators a safe harbor from copyright infringement liability resulting from third party postings, if certain conditions are met. It is important to note that the DMCA does not provide a safe harbor for infringing content posted by the news organization or anyone acting on its behalf; the safe harbor applies only to content posted online by third parties.
In order to take advantage of the safe harbor provisions and avoid liability, a website operator (news organization) must designate a take-down agent with the U.S. Copyright Office and make contact information for the agent available on its website. The website operator must also ensure that this information is up to date.
The basics steps in the DMCA registration and take down response process are:
1. Designate an agent with the U.S. Copyright Office to receive infringement notices. Registration must be completed online and the fee to register, renew or update a registration is $6.
2. If the news organization's designated agent receives notice of infringement, the agent must:
a. Expeditiously remove or disable access to the material subject to copyright, AND
b. Notify the third-party poster that the material has been removed or disabled subject to a copyright infringement notice.
3. If the third-party poster files a counter-notice asserting a right to use the material:
a. News organizations must transmit the counter-notice to the copyright holder who sent the original notice of infringement.
b. The copyright holder then has 14 days in which to file a lawsuit to enforce
copyright.
If you have concerns about whether specific content posted to your website is protected by copyright and has been posted without permission, the PNA recommends that you remove it, even if a formal DMCA takedown notice has not been filed.
Similarly, if you believe your copyrighted content has been posted to a website without your permission, you can use the DMCA directory and takedown notice process to have the content removed. As outlined above, sending a DMCA takedown notice starts a legal process that impacts your ability to bring an infringement action, therefore, obtaining legal advice is recommended.
You can learn more about the DMCA, access the registry of designated agents and access the DMCA registration system at the U.S. Copyright Office website.
As always, this is not intended to be, nor should it be construed as, legal advice. Please consult your newspaper's private attorney or call the PNA Legal Hotline with questions at (717) 703-3080.