PNA Foundation News Media Internship Guide
Summer Internship Program run by the Pennsylvania Legislative Correspondents' Association
This paid internship ($600 a week) traditionally starts in late May or June and runs for 12 weeks into August and is based in the state Capitol building in Harrisburg.
Interns will rotate between six two-week stints with different outlets, all of which give them the opportunity to see different styles of journalism, from fast-paced breaking news to slower investigative pieces.
This year looks like it'll be eventful. Pennsylvania has a new Democratic governor in Josh Shapiro, while the legislature is divided. There will likely be backroom deals, tight votes and discussions on a wide range of policy issues.
This is an ideal internship for someone with some journalism experience (but not a lot!) who is curious, a self-starter and passionate about how government works (or doesn't.)
We look mostly for juniors and seniors, though there are no set requirements.
Email a resume, cover letter and 5 work samples in one PDF or word document to internship co-chair Stephen Caruso (scaruso@spotlightpa.org) by Feb. 12, 2023 if interested, or if you have any more questions.
Past interns have done amazing work, and it's given them a boost early in their careers. Former interns now work for The Philadelphia Inquirer, the Houston Chronicle, the Allentown Morning Call, the Baltimore Sun, the Arizona Republic, Fresno Bee, Politico, and McClatchy Washington Bureau.
The journalists who serve as the trainers in the program have years, and in some cases, decades of experience inside the state Capitol. Their work has received national recognition from Investigative Reporters and Editors, the Online News Association, and others.
For more details, visit the Pennsylvania Legislative Correspondents' Association website.
Questions? Contact internship co-chair Ed Mahon at 717-421-2518 or at emahon@spotlightpa.org.
PNA Foundation News Media Internship Guide
The PNA Foundation is proud to present our annual News Media Internship Guide, which lists a variety of internship opportunities at PNA-member news organizations. We hope that this guide will help you secure a meaningful internship in the Pennsylvania news industry.
The guide (to the right) is alphabetized by city/town. Each listing details information about the internships available at that news organization, including editorial, advertising, photography and other valuable learning opportunities.
We do our best to keep this information up-to-date, but some of the information may have changed without our knowledge. You should contact the news organizations that interest you before applying for an internship.
We wish you success in your internship program and your future career endeavors.
If you'd like to add your news organization to this listing, if your listing needs to be updated, or if you have any questions about the Internship Guide, please email the PNAFoundation or phone 717-703-3003.
Visit our Students, Advisers & Teachers Page.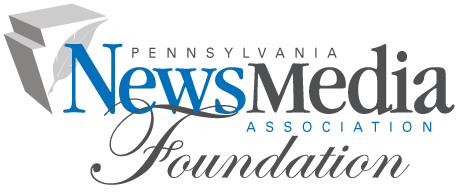 ---