Foundation Fellows Grants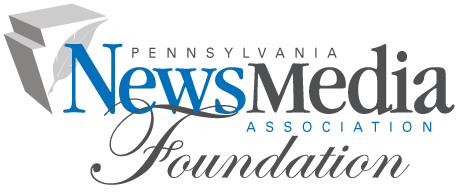 The PNA Foundation Fellows Fund for the Future has set aside money for journalism grants to be used by news companies to start new initiatives or enhance current projects. Grant funds can be used for hiring correspondents, purchasing equipment and providing staff training as well as other project expenses. Grants may be used to fund part or all of a project, but should not be used to offset the cost of day to day operations.
Amounts Available
$200 – $1,500
Application Deadline
TBD 2020
Awards Announced
TBD 2020
TO APPLY
Complete and sign the application cover sheet.  Please check back in the summer for updated materials for 2020 grants.
Provide a summary of the project, not to exceed one page. To help the committee fully understand your project, please state goals, timeline of project and cost.
Submit your completed application and summary to foundation@pa-news.org by TBD 2020.
Questions can be directed to Melinda Condon at melindac@pa-news.org or (717) 703-3002.
*The Foundation Fellows Grant Committee reserves the right to award no grants and to adjust monies awarded based upon determination of need. Incomplete grant applications will be disqualified from consideration.
---
The PNA Foundation Fellows Fund for the Future exists to advance the mission of the Foundation, meeting critical needs and enhancing opportunities for industry professionals and students. Through the annual support of Sustaining Fellows, monies are designated for special programming and projects. The official registration and financial information of the Pennsylvania NewsMedia Association Foundation may be obtained from the Pennsylvania Department of State by calling toll free, within Pennsylvania, 1-800-732-0999. Registration does not imply endorsement.
---
2019 Recipients
The PNA Foundation announces its first-ever Foundation Fellows Grants recipients. The selection committee of the PNA Foundation Board of Trustees recently awarded grants to PNA members PublicSource, Pittsburgh, and Tioga Publishing Company, Wellsboro.
PublicSource earned a $1,500 grant to support a new POWER MAP project that will provide residents of Allegheny County with a searchable database of taxpayer-funded boards, authorities and commissions.
Tioga Publishing received $700 to assist in creating a podcast to stay connected with their weekly newspapers' audiences.