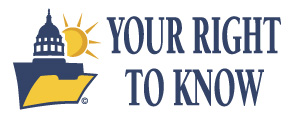 Each year in March, news media organizations across the country take this time to highlight the importance of transparency in our government, and we underscore the vital work our journalists do to fight for access to records that shed light on government activity. Even a public-health crisis as devastating as COVID-19 will not stop journalists from reporting news and information that matter most to our readers – whether at a school board, township supervisor or city council meeting.
Throughout the year, PNA continues to advocate, on your behalf, for more access to essential information from all levels of government. We remain focused on the Right-to-Know Law and related transparency issues as well as ensuring that public notices remain in newspapers of general circulation.
Sunshine Week Promotional Advertising Campaign
Complete the form below to access the 2022 Sunshine Week Advertising Package.
Statewide Ad Campaign Request (Sunshine Week 2022)
The PNA has designed a series of print ads for you to run in celebration of Sunshine Week from March 13-19.
Sunshine Week Editorials and Columns
The following editorials and columns have been provided for PNA members to run in their publications, both in print and online.  Please use the links provided to download the items.
Harry Hartman
Harry Hartman is publisher of the Gettysburg Times, in Gettysburg, Pennsylvania, the most famous small town in America. He is also board chairman of the Pennsylvania NewsMedia Association.
David Martens
David Martens became publisher of the York Daily Record in 1978, then served as president from 1983-2004. He was named publisher of the York Dispatch in 2004, serving as president since 2014. He is chairman of the Pennsylvania NewsMedia Association Foundation Board of Trustees.
Brad Simpson
Brad Simpson is president of the Pennsylvania NewsMedia Association.
Paula Knudsen Burke
Paula Knudsen Burke is a staff attorney at the Reporters Committee for Freedom of the Press, where she focuses on providing free legal support to journalists in Pennsylvania through the organization's Local Legal Initiative.
PNA Sunshine Week Training
PA's Right to Know Law: Best Practices for Access
March 17, 2022
Noon
During this jam-packed session, we'll not only review the basics of the Right to Know Law, but also explain other essentials of access in Pennsylvania. Topics to be covered include tips for drafting a successful RTK request, details about administrative appeals, mediation and enforcement as well as a review of important court decisions and pending cases. We'll also take a look at what's developing and what to expect from proposed legislation.
Panelists include:
Liz Wagenseller
Executive Director, PA Office of Open Records
Craig Staudenmaier
Esq., Partner, Nauman Smith Shissler & Hall, LLP
Melissa Melewsky
Esq., Media Law Counsel, PA NewsMedia Association
Most appropriate for editorial staffs, both experienced and inexperienced.
There is no cost for PNA members.
What are the Sunshine Act and Right to Know Law?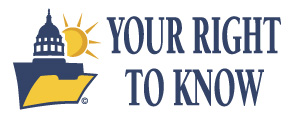 The Sunshine Act and Right to Know Law are Pennsylvania's primary public access laws. These laws guarantee the public's right to access government information at public meetings and through public records. Public access to meetings and records is fundamental to the public's ability to understand government actions and hold government officials accountable.
The Sunshine Act
The Sunshine Act applies to public agencies, which include Pennsylvania executive branch agencies, the General Assembly, and municipal authorities, such as township boards of supervisors and local school boards. The Act requires agencies to hold public meetings any time a quorum deliberates agency business or takes official action. As with many laws, there are exceptions to the public meeting requirements of the Sunshine Act, but the law begins with a statement of intent, stressing the right of the public to witness the decision-making process to ensure that the democratic process functions properly.
The Right to Know Law
The Right to Know Law applies to executive branch agencies and local agencies, including school districts, townships, other municipalities, and authorities. The law also applies on a limited basis to the General Assembly and to the court system's financial records. The law begins with the presumption that records in the possession of government agencies are public records and must be provided within the framework of the law. There are exemptions to the law that allow agencies to deny public access, but the law places the burden of proof on an agency to show why a requested record is not public.