Sales & Marketing Hotline
One of the PNA's most helpful services to our members is the free Sales & Marketing Hotline. PNA members may call the hotline with any advertising or marketing-related questions.
Our marketing team provides insight and resources to help give you a sales advantage. Whether it's information about a particular category of business, consumer media preferences, co-op related data, newspaper readership statistics – or something else, the PNA Sales & Marketing Hotline will assist you in making your next sales call, your BEST sales call.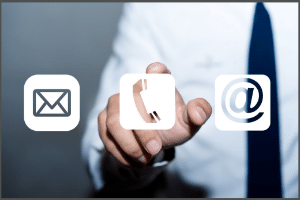 717-703-3041
Available Sales & Marketing Hotline topics
Category-specific data
Competitive media analysis
Consumer media preferences
Co-op related data
Marketing research
Newspaper readership statistics
Competitive Media Analysis
You're familiar with the cost of advertising in your printed and digital products, but how knowledgeable are you with the costs associated with advertising with the competition?
As a member benefit, PNA will create a customized competitive media analysis sheet that offers detailed information on the coverage areas of each medium, as well as a cost per thousand analysis. View a sample analysis.