2022 Professional Keystone Media Award Winners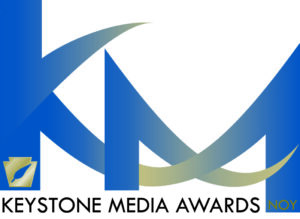 The Keystone Media Awards reinforce excellence by individuals in the news media profession, by recognizing journalism that consistently provides relevance, integrity, and initiative in serving readers and audiences, and faithfully fulfills its First Amendment rights/responsibilities. Further, the Keystone Media Awards stimulate journalists to improve their craft and ultimately improve their community.  Learn more about the Professional Keystone Media Awards.
Results of the 2022 Keystone Media Awards are in, and hundreds of journalists are being recognized for their tireless and outstanding efforts. Listings of all winners, including Sweepstakes and special awards recipients, can be viewed below.  Earlier this year, more than 2,500 entries were received from 127 Pennsylvania news organizations. Entries – in 53 regular categories and 12 specialty categories across seven circulation and four broadcast divisions – were judged by journalists in Virginia.
---
Congratulations to the 2022 Professional Keystone Media Awards Winners!
Awards will be presented during the Keystone Media Awards Brunch beginning at 11 a.m. on Wednesday, October 12, 2022, in conjunction with the News Media Business Summit at the Sheraton Hershey Harrisburg Hotel, located at 4650 Lindle Road, Harrisburg, PA  17111.  Registration details will be available in late summer.  Please check back!
The PNA Foundation will supply plaques to all winners in attendance at the awards brunch. After the awards brunch, certificates will be mailed to winners not in attendance with the option to purchase plaques.  Additional information on ordering plaques will be available in conjunction with the awards brunch registration details.
---
---
Members of the Virginia Press Association judged this year's entries and expressed how impressed they were with the work being produced at PA news companies. Here are just a few comments:
"The first investigative entry I read was amazing, not an uplifting story but definitely uplifting journalism."
"What I've read so far is high-quality content. Final decisions are tough!"
"This has been a pleasure and I am glad I had the opportunity to see such fine work. That one feature video group is outstanding."
"Some GREAT entries, especially in the sports feature writing contest."
"There are really just a slew of worthy entries in this category and I'm having a hard time deciding on 2nd place and honorable mention…"
"These (Reader Initiative entries) were great! So many good ideas here."
"I've judged ads before, but judging videos was new for me and quite interesting. Most content was really top-notch."
"What a difficult category to judge. Some excellent work."
"It's always invigorating to read what another state's journalists are doing for their communities."
---
Questions? Email the PNA Foundation or phone (717) 703-3003.