Newspaper Carrier of the Year
Newspaper Carrier of the Year
Email
Foundation@PA-News.org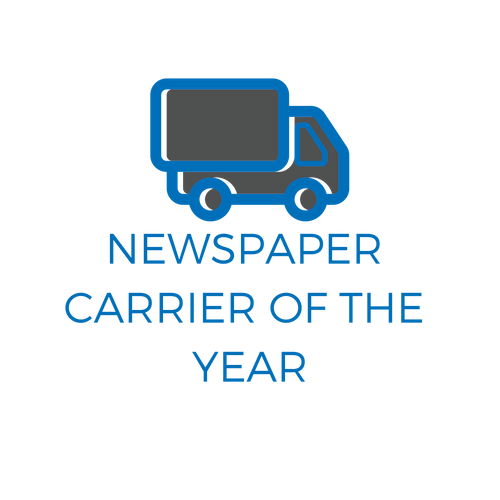 Since 1959, the PNA Foundation's Newspaper Carrier of the Year contest has helped Pennsylvania newspapers recognize the exemplary performance of newspaper carriers of all ages.
First and second place winners will be awarded in each division (youth, adult and senior). Each winner will receive an award certificate, a cash award and two undated complimentary tickets to Hersheypark. Also, the nominating manager/supervisor of the first place winner in each division will receive two undated complimentary tickets to Hersheypark.
Deadline to submit entries in this year's contest is Tuesday, April 30, 2019.
All contest nominees are invited to attend the Luncheon of Champions, where they will be honored and their specific award positions announced. This awards luncheon is scheduled for Wednesday, July 10, 2019, at the Hershey Country Club in conjunction with the PNA Foundation Golf Outing.
Each year, the proceeds from the PNA Foundation/I-SCMA Carrier Golf Outing help support this contest, the awards luncheon and awards presented to the winners. The 2019 PNA Foundation Carrier Golf Outing is scheduled for Thursday, May 9, 2019, at the Penn National Golf Club & Inn, Fayetteville, Pa. Be supportive of your newspaper carriers and this recognition contest by golfing or becoming a sponsor at the Carrier Golf Outing!