Newspaper Carrier of the Year
Newspaper Carrier of the Year
Email
foundation@pa-news.org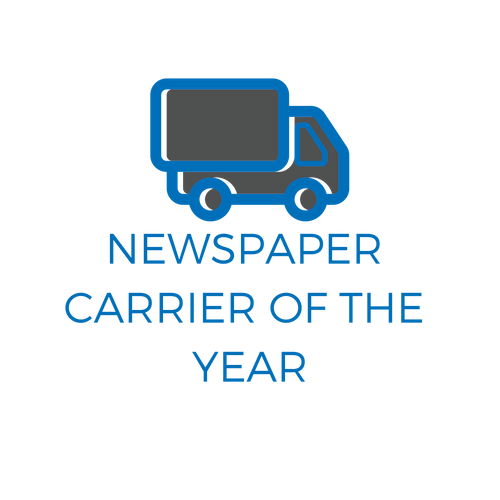 Since 1959, the PNA Foundation's Newspaper Carrier of the Year contest has helped Pennsylvania newspapers recognize the exemplary performance of carriers of all ages. It continues to be difficult to hire and retain reliable and talented carriers. Therefore, it is more important than ever to show exemplary carriers how much they are valued and appreciated for their contributions. Entering the contest is quick and easy, and cash prizes and certificates are awarded to the winners.
---
Congratulations to our 2022 Newspaper Carrier of the Year Award Winners! View our 2022 Carrier Press Release.  View the video highlighting this year's winners.
First Place ($350): John Albert, Bucks County Herald, Lahaska
Second Place ($250): Jonathan Dubow, Jr., The Times News, Lehighton
Third Place ($150): Dawn Plaisted, Butler Eagle
Honorable Mention ($50 each): Beverly Aniska, The Times-Tribune, Scranton; Barry Broaddus, Trib Total Media; Levi Johnson, The Times News, Lehighton; and David Urban, LNP, Lancaster.
The contest saw more than double the number of entries in 2022 than in 2021, highlighting that carriers are exceling in spite of current challenges.  With so many worthy nominees, judges chose to add several Honorable Mention awards, recognizing them with $50 cash prizes.
Cash prizes and award certificates will be sent to the winning news organizations for local presentation.
Entrants of this contest have been automatically entered into I-SCMA's Betty J. Way Carrier of the Year Contest.
---
We'd also like to show recognition and appreciation to all the carrier nominations this year, listed below:
Butler Eagle – Sandra Angus and Laurie Williams
LNP, Lancaster – Sandra Berntheizel and Larry Krebs
The Citizens' Voice, Wilkes-Barre – John Allen, Marie Moyer, Jennifer Phillips and Kellie Smith
The Times News, Lehighton – Debbie Moyer and Eric Welker
The Times-Tribune, Scranton – Anthony Eramo, Pat Hall, Roberta Hebden, Thomas O'Donnell, Ed Opalka and David Zieminski
Trib Total Media – Michael Ponterio
---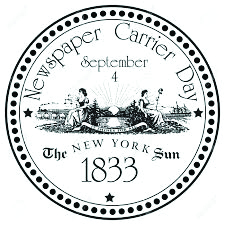 Don't forget to recognize your newspaper carriers on these special days each year:
---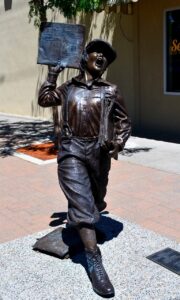 A lot has changed since the first ever newspaper carrier was hired (by The New York Sun back in 1833), but the fact remains that they continue to be an integral part of your success.  Every day, and especially on these two special days, show appreciation to all your carriers.
Newspaper carriers – past and present – take these special days to celebrate by sharing stories from your delivery routes and/or what you enjoy about being a carrier. Use #NewspaperCarrierDay to post on social media.