Lenfest Institute Emerging Journalist Award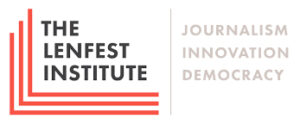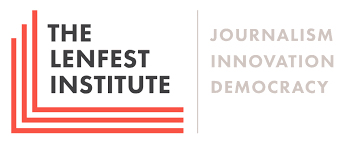 This award (created in 2011 and formerly known as the Edith Hughes Emerging Journalist Award), encourages talented young journalists to continue in their careers. This is open to professional journalists with two years or less experience (excluding internships or fellowships). Submit three stories or story packages published in the year specified. Entries can also be submitted in other categories. Entries will be judged together for overall excellence in writing, reporting, and use of storytelling platforms. Nominating letter (unlimited words) from supervising editor required. There is no limit on the number of entries from any news organization or journalist; however, no more than one award will be given each year.
This is a specialty category within the Keystone Media Awards. Winner receives a personalized award and a $500 cash award, sponsored by The Lenfest Institute.
Congratulations to the 2023 Lenfest Institute Emerging Journalist Award winner, Emma Folts of PublicSource, Pittsburgh.
---
Past Emerging Journalist Winners
---
Questions? Email the PNA Foundation or phone 717-703-3003.