Become a Friend of the Foundation
Support the PA NewsMedia Association Foundation.
Become a Friend of the Foundation.
All it takes is a minimum of $100 and you're a Friend of the Foundation!  And, during challenging years like we've been having, don't we need our friends now more than ever?
Despite two years of lost fundraising events due to the pandemic, the PNA Foundation is going strong and continuing to fulfill its mission.  While Foundation Fellows funds support some special programs and grants, the Foundation provides a variety of training opportunities and a slate of important recognition programs for PNA members while developing the next generation of readers and journalists and educating the public on the importance of the First Amendment through various other programs.
Throughout 2020 and 2021, we registered nearly 1,500 people through more than 50 virtual sessions, all at no cost to PNA members and students.  Webinars were recorded and archived, providing convenient, 24-7 access to those needing and wanting more information on a variety of timely topics.
We managed thousands of contest entries with hundreds of professionals and students recognized through our Keystone Media Awards, Ad Contest, Carrier of the Year and It Can Wait and Stop Cyber Bullying contests as well as News Organization of the Year honors.
We've partnered with other organizations on a Defending Democracy: What the Media Can Do to Protect the Truth and Defeat Disinformation series of sessions, sponsored the Public Relations Society of America Pittsburgh Chapter's PR Summit with panelists focused on how to guard against the spread of misinformation and recognized Media Literacy Week by creating special resources and social media engagement.
Again, we've done all of this without our traditional sources of fundraising dollars. So, we are encouraging donations…of any amount.  If you're willing to give at least $100, you'll become a Friend of the Foundation.  We'll recognize you through listings on the PNA website as well as during future announcements and printed materials.
It's easy to become a Friend.  Simply choose your preferred method:
Online: Use our secure Donate Now page to conveniently pay with a credit card.
Postal Mail:  Make your checks payable to PNA Foundation and mail to: Friends of the PNA Foundation, 4000 Crums Mill Rd., Ste. 101, Harrisburg, PA 17112.
---
And remember to join in our Annual Raffle in November & December each year!
---
Don't forget about the "Above-the-Line" Deduction for Cash Gifts. Most people don't itemize their income taxes. But, for tax year 2021, special tax incentives for giving allow individuals who don't itemize their deductions to exclude from Adjusted Gross Income up to $300 (or $600 for married couples filing jointly) in combined charitable contributions made to a 501( c)3, like the PNA Foundation. For tax year 2021 only, this new "above-the-line" deduction can lower your taxable income while still allowing the use of the standard deduction.
---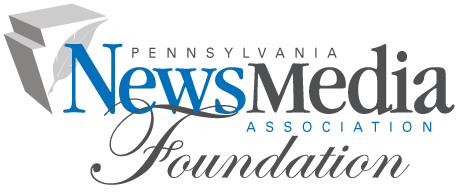 The Pennsylvania NewsMedia Association Foundation is an independent 501(c)(3) nonprofit organization organized as a public foundation in 1967.  Our mission is to provide training and resources to PNA members, to develop the next generation of readers and journalists, and to educate the public on the importance of the First Amendment and the role of a free press.
 A portion of your donation may be tax deductible.  Contributions made to the Foundation are deductible for income tax purposes to the extent allowed by law. Please consult your tax advisor for additional information.  The official registration and financial information of the Pennsylvania NewsMedia Association Foundation may be obtained from the Pennsylvania Department of State by calling toll free, within Pennsylvania, 1-800-732-0999.  Registration does not imply endorsement.