News Organization of the Year (NOY)
News Organization of the Year (NOY)
Email
foundation@pa-news.org
---
Since 1990, the Pennsylvania NewsMedia Association (PNA) Foundation's Newspaper of the Year Contest has given Pennsylvania news media companies the opportunity to showcase the efforts of their entire staff. The contest has been changed and updated throughout the years, but the mission of recognizing outstanding work across all departments and including all products, with an emphasis on overall excellence has not.
---
Congratulations to the 2023 News Organization of the Year winners! Read our 2023 NOY Press Release.
Multi-day Publications:
First Place –Pittsburgh Post-Gazette
Second Place – The Times-Tribune, Scranton
Weekly Publications:
First Place – TheBurg, Harrisburg
Second Place – Chestnut Hill Local
Awards will be presented during the Keystone Media Awards Luncheon on Wednesday, Nov. 1, 2023, beginning at 12 noon, in conjunction with the News Media Business Summit at the Sheraton Hershey Harrisburg Hotel, located at 4650 Lindle Road, Harrisburg, PA  17111.  Registration deadline is Oct. 25.
---
Questions? Email the PNA Foundation or phone 717-703-3003.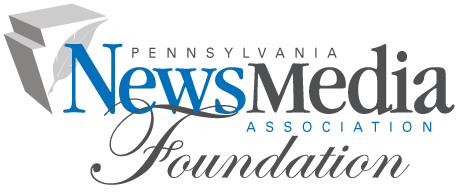 ---
Beginning in 2023, in order to accumulate points toward NOY, your company MUST ENTER BOTH the Keystone Media Awards AND the Advertising Contest. You must enter both contests in order to earn points and to demonstrate your outstanding efforts across all facets of your news company. Companies not entering both contests will not be considered for NOY honors. Don't be left out when the News Organization of the Year Awards are determined!
---
PNA Foundation Advertising Contest
Deadline to enter the Ad Contest is Feb. 13, 2023
Professional Keystone Media Awards Contest
Deadline to enter the Keystone Media Awards Contest is Feb. 20, 2023
---